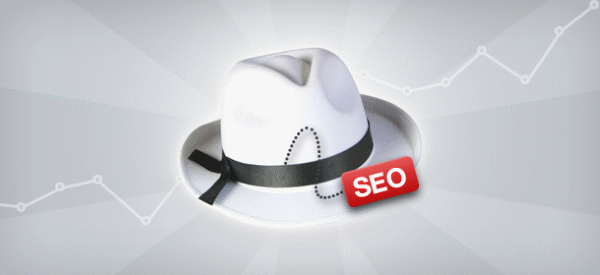 Latest White Hat SEO Techniques
Google algorithm today plays a major role in determining where a page ranks for a search. Factors like how the page weighs in terms of length and how well optimized it is can make a difference between success and failure.
So let us dive into the latest white hat SEO techniques that can help improve your website's organic ranking.
Are you looking to rank in more competitive terms and not worry much about Google penalization? Do you want to deliver positive results and big return investment goals? You may be asking many questions like what's the safest way to invest in marketing for both short and long terms for your website.
So what exactly is white hat SEO?
White Hat SEO is referred to as the activity of improving your web pages search rankings on a search engine result page (SERP) while maintaining the usage of Google-approved web page optimization methods and strategies. In other words, you need to maintain the integrity of your website while following the search engine rules and regulations.
Play by Google's rules
– Prioritize the users and not search engines
– Create quality content that people want to read and share.
– Create a website that is unique and in your niche.
On the other side, there is the opposite of white hat SEO called black hat SEO which refers to the use of techniques and strategies that do not follow Google's guidelines. This is also known as the unethical method of SEO. You may think that Black hat SEO will give you your desired search engine ranking results but this isn't true as black hat SEO mainly focuses on exploiting algorithm loopholes.
In the latest white hat SEO techniques, it is essential to understand what technique works best and how to pull them off to make a difference for your website in terms of rankings. Here are a few of the latest white hat SEO techniques you can learn and follow within the scope of Google's guidelines.
Prioritize Quality Content
The content on your website plays a vital role in Google's search engines. It is one of the most fundamental ranking factors. This does not mean that it is equivalent to writing good content. Google's search engine evaluates your website content on a certain basis that includes length, topic, links, keyword distribution, and age. Make sure that your content is relevant, well-sourced and long.
Planning well ahead will make sure you achieve a good piece of content information enough to write 2000-4000 valuable words. Let your content be informative and interesting enough to draw links from others. A good piece of content written can be a search engine for the development of multiple to single pages. However, good content can take a while to rank. The content you write should satisfy your user's intent.
Link Building
There might be a day that comes where link building isn't important at all. Well, that day has not arrived yet. The key is to get the right kind of links for your website. For example, links that have pertinence to your website. Links with human editorial reviews. These links are the kind of links that need to be earned. Link building is one of the most delicate processes in the latest white hat SEO techniques. Many links are going to come from the content you have written or other types of resources you create for other sites or their audiences.
In all honest words, this is no simple task or there are no short cuts to doing it. You have to do a lot of email outreach to people. You have to make a lot of pitches and manage the rate at which you accept new backlinks.
No one ever said white hat SEO was easy, just that its techniques delivers the right results leading to success. Here's a helpful link that could help you learn more about backlinking strategies to skyrocket your SEO.
Keyword Research
Keywords used to be one of the main tools in search engines for early algorithms and have led to many fundamental changes over the years. The old technique of keyword research which involved picking a collection and then adding them wherever possible in your content is officially dead.
Google's search engine does not respond to simple keywords anymore. Today it considers an entire constellation of signals around certain terms to determine whether they have been used in an appropriate and authentic manner for the requirements of the users.
Keywords do not refer to a single word anymore, but instead the whole body of terms that are used in a niche way. Longer key phrases or long-tail keywords that point to intent and context in which they are used. Using keyword research tools today can help you with more appropriate and quality keywords in your content.
Claim your Business Listing
Another way of white hat SEO technique is to deliver local relevant SERP's. This is just another way of how Google is trying to match the user's search intent. Users who are looking for home services or outdoor fun do not really want search results that are a thousand miles away to appear.
Recent research showed that 82% of users conducted a "near me" search. Giving priority to local searches is one of the major latest white hat SEO techniques today. It gives you a chance to be the biggest fish in a smaller pond. The best way is to claim your business on Google My Business page. This helps make success more achievable.
At Online — Goa, we brainstorm & devise the best possible strategy to drive traffic through various online marketing platforms & campaigns. With the help of Search Engine Optimisation, Pay Per Click, Email Marketing, we get the right users to your website. Connect with us for our Digital Marketing Services today.