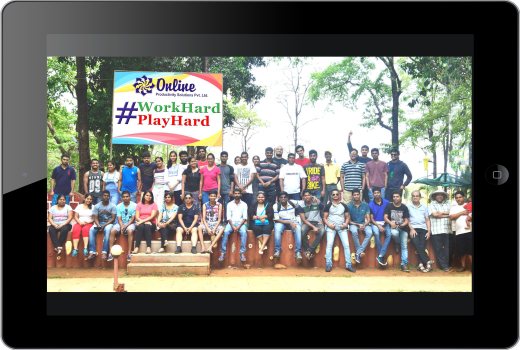 Why OPSPL?
SPECIFIC
Our aim is to pigeonhole clear and concise targets for our clients. At the outset, we meticulously understand your objectives and needs and chalk out a detailed blueprint that defines the requirements and scope of the project.
MEASURABLE
The goals that we set are divisible and quantifiable. We divide the project into segments and measure and assign the specific goals to that segment. This ensures systematization and organization of the project and we are able to achieve your goals without any delays or lags or chaos.
ACHIEVABLE
After the blueprint is agreed upon, we give our one-hundred-percent towards achieving the goals. We navigate the project according to the terms and outline of the blueprint. In order to meet the targets, we harness our army of experienced and talented IT professionals to deliver a high-quality solution to your doorstep.
RELEVANT
We ensure that our plans are chalked out considering the right resources we are able to harness in order to meet your target. It is ingrained in our motto itself that we provide solutions that work. Our services are thorough with the technology in vogue, which ensures that we deliver relevant solutions and services, all within your budget constraints. When it comes to offshore services, we bestow cost advantage despite the geographical distance with no compromise on quality and approach.
TIME BOUND
We give weight to the time-bound factor of our projects. We set deadlines within the divisible segments of the project, which allows us to track the progress and see that it arrives to a desirable finalization. Successfully completing our client's projects within the assigned time-frame ensures that we can test it through-and-through for any hidden issues. We can boast of an excellent track record of delivering projects on time.
Some of our projects
Our qualified team of interface designers and software developers is always ready to create something unique for you. In our portfolio, you can browse the latest products developed for our clients for different corporate purposes.
Testimonials
The team that constructed our website were quick to grasp concepts and nuances related to our business and were remarkably efficient in handling the graphics and according justice to the photography subjects and principles such as composition, contrasts, resolutions and layouts. This is some incredible adaptation given the level of professional photography experience we brought to the project and how efficiently they deployed this on to the website without compromising the quality.  In areas where we had no competence, they were quick to translate the issues to our quick understanding and offer solutions that were friendly and to our advantage rather than to their own profitability. Post website launch, the support level provided by OPSPL was amazingly quick and effective that gave an indication of their experience and phenomenal competence!
Savio Fonseca , Chief Naturalist, – Avocet & Peregrine, Goa, India.
For the past 20 years, I have worked with the team at Online Productivity Solutions. Their work is outstanding. They have created software and websites for several of my textbooks that are used by numerous universities in the United States and internationally. Thousands of students who use the websites everyday have indicated that they are easy to navigate and very intuitive. The ultimate accolade for the work that Online Productivity solutions does is reflected in student feedback. They are the eventual consumers, and it is obvious from their comments that they are extremely satisfied.
Glen M. Tellis, Ph.D., Professor and Department Chair, US University.
I got to know Online Productivity Solutions several years ago, when our Agri Business Group had a problem and needed a solution.  Online provided it to our satisfaction.   What impressed me most, and all of our people who worked with Online over the years, and still continue to do so, is the genuine interest in their clients.  Online believe that a Sale is not complete until the customer gains the anticipated benefits, even at their own inconvenience and cost!  Thank you, Online! You are the Best!
David Lobo, Chairman, Agri Business, Bangalore, India.
Online Productivity Solutions have been our technology service providers for over a decade. We have had seamless solutions from them for all our technology needs. They have the required talent to provide solutions for all business software needs. We strongly recommend their relationship to any business houses.
M.Murali, COO.  Agri Business, Bangalore, India.
OPSPL has supported us as an architectural and product design firm since it's inception 25 years ago and has set up innovative ways of handling our data and solved all the problems we have faced through these years with their excellent support. Their passion for delivering a reliable service and keeping our systems up to date has enabled us to be competitive in regular times and survive in tough times. We wish them even greater success in their years to come.
Dean D'Cruz, Architect, Goa, India.