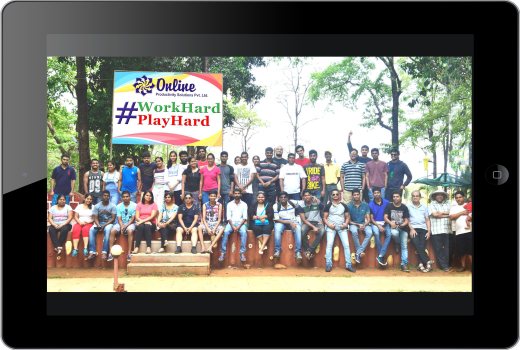 Why OPSPL?
SPECIFIC
Our aim is to pigeonhole clear and concise targets for our clients. At the outset, we meticulously understand your objectives and needs and chalk out a detailed blueprint that defines the requirements and scope of the project.
MEASURABLE
The goals that we set are divisible and quantifiable. We divide the project into segments and measure and assign the specific goals to that segment. This ensures systematization and organization of the project and we are able to achieve your goals without any delays or lags or chaos.
ACHIEVABLE
After the blueprint is agreed upon, we give our one-hundred-percent towards achieving the goals. We navigate the project according to the terms and outline of the blueprint. In order to meet the targets, we harness our army of experienced and talented IT professionals to deliver a high-quality solution to your doorstep.
RELEVANT
We ensure that our plans are chalked out considering the right resources we are able to harness in order to meet your target. It is ingrained in our motto itself that we provide solutions that work. Our services are thorough with the technology in vogue, which ensures that we deliver relevant solutions and services, all within your budget constraints. When it comes to offshore services, we bestow cost advantage despite the geographical distance with no compromise on quality and approach.
TIME BOUND
We give weight to the time-bound factor of our projects. We set deadlines within the divisible segments of the project, which allows us to track the progress and see that it arrives to a desirable finalization. Successfully completing our client's projects within the assigned time-frame ensures that we can test it through-and-through for any hidden issues. We can boast of an excellent track record of delivering projects on time.
Some of our projects
Our qualified team of interface designers and software developers is always ready to create something unique for you. In our portfolio, you can browse the latest products developed for our clients for different corporate purposes.