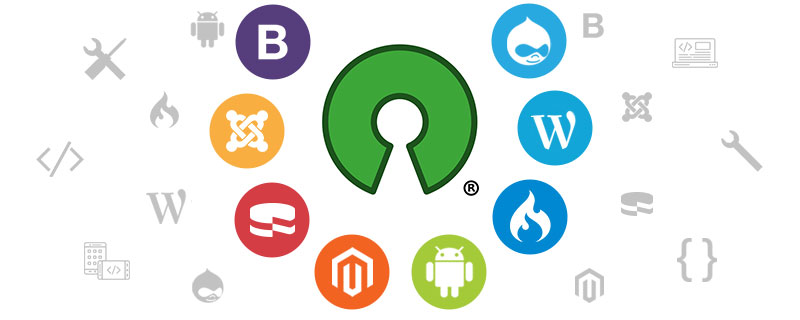 Are you in need of a flexible, customizable software product to serve your requirements in this fast changing business world? Want to use the latest technological solutions available at an affordable charge? If 'Yes' is what you had to say to these questions, then you're at the right place. Online specializes in Open Source Customization.
A lot of businesses prefer to go online to expand customer reach, augment sales and company branding. Open Source Customization is a better and a more cost effective way to implement solutions when the time to implement is fairly less. Each business is unique and their target customer base is unique and thus, each website needs to be customized to suit their needs for best ROI.
Online has a large pool of skilled developers and years of experience in Open Source Customization.
We use contemporary open source products like the following to give you customized solutions with a faster spin-up time for implementation yet satisfying all your business requirements

WordPress
Magento
Joomla
Drupal
ZenCart
Our developers utilize, modify and amend the software to your requirements & allow setting up your business faster & effectively. Our developers and UI/UX team work on designing custom templates, skins, layouts, themes, plug-ins and work with different modules to give you an inclusive solution that has enhanced portability.
We help enhance your web presence by ensuring that our open source expertise gives you the flexibility to meet all your business requirements. Enjoy the benefits that come with open source: large pool of code and resources, cost (free/reasonably priced, quality, continuous updates, security and much more.
We ensure your website or application suits your purpose – we work hard on customizing your website and giving it an identity of its own in the online world.