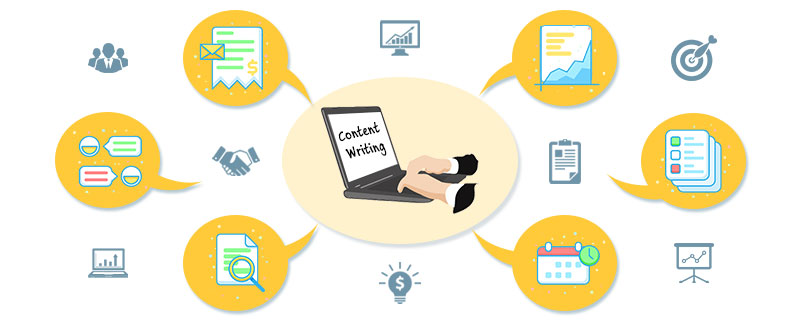 A major section of our digital marketing service includes content marketing. We go by the old adage "Content is King" strategy. Our in-house team provides a full range of content marketing services to suit your needs and what is best fit for your audience.
Our content marketing services involve planning a strategic marketing approach to create valuable, relevant and consistent content that attracts and retains a clearly defined audience. This ultimately helps to drive profitable customer action on your website.
At Online — Goa, we believe that, regardless of how good your marketing campaigns and adverts are, if a user cannot find what he's looking for on your website, your campaign will fail. It is content that either makes or breaks your website. We thoroughly optimize your content and blogs to make them relevant to your customers, giving you targetted audience & maximum conversions.
Content marketing is more than just filling up web pages with words. We focus on creating content that provides users with valuable information and keeps them engaged. The content on your page acts as the catalyst to turning your leads into customers. Once a user on is on the website, it all boils down to content to convert that user to a customer. A dime saved now by compromising on quality can cost you visitors who are looking for quality content. We judiciously craft informative content for your website, brochures, newsletters, infographics, emails, catalogs, blogs, graphics, social media posts, etc.