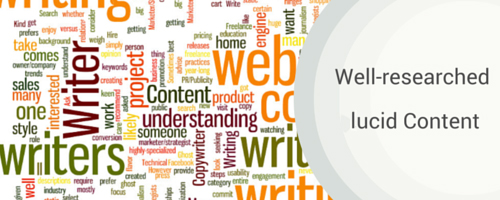 Technical writing is a conglomeration of various facets: thoroughly understanding of the product and target audience, analyzing user information, system architecture and finally presenting information in a readable and logical manner. Whether it is a product review, manual, user guide or brochure, we create content with élan and clarity. Our technical writing services provide a jumpstart to your website or app or business.
We strive to erase the dullness of technical write-ups and pair it with graphics to create compelling yet readable content. Our methodological product documentation focuses on clear, crisp and comprehensive writing that streamlines communication to a client using the product. This has an added advantage of improving productivity and reducing support and technical costs.
Our technical writers are kept in the know of the working of the product, its varied functionalities and any implemented modifications to avoid any obsolete documentation. We make sure that the information provided through this service is organized, handy and accessible.
Our add-on of project documentation for the solutions that we provide ensures that they are easy-to-use with zero downtime in implementation. And we can do it for any media; Print, soft-copy, any device format, generalised or specialised.
Clear, coherent and comprehensive is the holy trinity we abide by in this service. If interested, drop us a message below!
Our Process
Understand the outline of the project and its functionalities with the customer or project lead
Gather resource material from all the teams working on the project
Write the draft copy and constantly review it with the project lead to incorporate customer review changes
Proof-read the final draft and review the finalized copy with the project-lead and customer
Deliver the final information product to the customer
| | | | | |
| --- | --- | --- | --- | --- |
| Meticulous Documentation | Reliability | Clarity | Coherence | Timely Delivery |