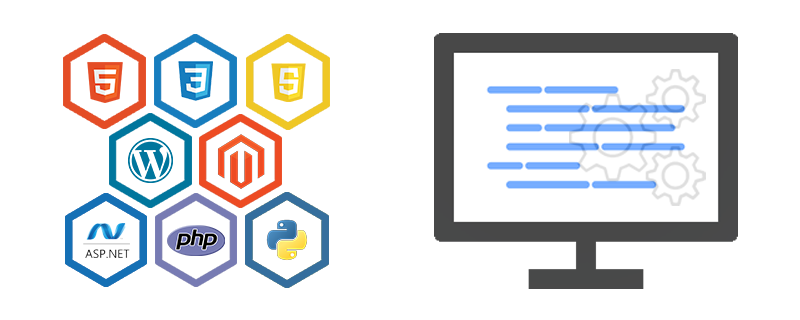 In today's world of technology, it is essential for every business to have a website. A website acts as an excellent online marketing tool and platform for your business. It allows customers to learn about the type of products/services your business has to offer and how. We are an IT company based in Goa offering high-quality website development services to help your business go digital. We collaborate with you to understand your brand, goals and the requirements of your company before developing your website.
Our creative website development team is highly equipped to serve all your simple as well as complex needs. We utilize agile web design and development methodology to create high-quality code, eye-catching elements, and intuitive web design, along with functional and user-friendly websites. We deliver aesthetically pleasing web solutions that help to convert your audience into potential customers. Our aim is not only to increase engagement but also to create a lasting impression of your brand.
We have successfully completed several website development projects for businesses in Goa, India and outside India. We use popular platforms, keeping up with latest technologies and best practices to deliver high-class results. Our website development services span across all genres like e-commerce, small business websites, large business websites, brand websites, mobile websites, and portals.
We understand the value of your business and hence our efforts undergo rigorous user testing, client consultation, and optimization to ensure utmost client satisfaction. We strive to make sure that our web solutions are compatible across various devices and platforms.
Furthermore, to render the best solution for our clients, we provide post-implementation support once the website is up and running.
We have been developing feature-packed, responsive and user-friendly websites with intuitive designs for decades and have earned a huge clientele through dedication and hard work.
No matter what your business needs, Online has the expertise to ensure that your objectives are not only met, but exceeded.