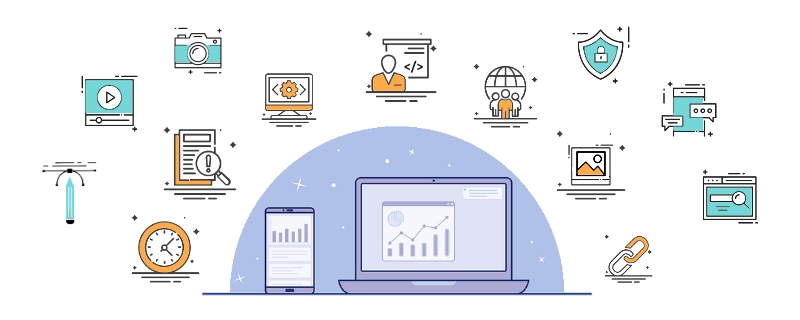 Business Website Design
The challenge in designing a good business website is in integrating various functionalities to meet its diverse business needs yet keeping it visually appealing and user friendly. We start from scratch to give a full-fledged, customized business website that acts as a launch pad for your business. Through our cost-effective business website design package, we help you skyrocket into the global market scenario – with the sky as the limit.
We incorporate multimedia features in to your website so the user interface is dynamic and the user experience rich. Our main concern lies in reducing bounce rates for your web pages.
We integrate social media features and harness them to drive maximum traffic to your website so that there is an increase in conversion rates of visitors to clients.
We amalgamate the strength areas of an e-commerce website into your business website design with tools to give scalability to your business.
We also pay attention to marketing your brand through the ingenious usage of logo designs, banners and newsletters.
We are fuelled through brainstorming for innovative ideas to add value to your corporate brand and distinguishing your business from the pack.
Our corporate web design services use the latest technology and industry best-practices to deliver the best. Paving a path for your business, we chisel out high end designs for your company website. Drop us a message!
If you are interested in our business website designs, drop us a message: