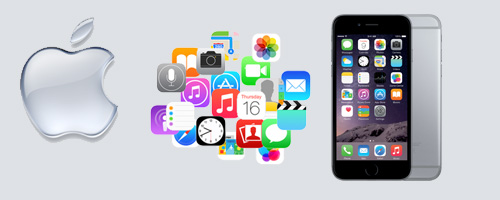 Apple's iPhone is one of the industry leaders in the market of mobile phones. Its operating system, iOS, is unique because of the technology powering the software, which is a different platform all by itself. Its design, usability, and functionality sets it miles apart from its competitors.
In terms of usage, iOS apps hold a sizeable chunk of the market share due to its monetization functionality. With iOS apps vying for popularity on the App store, your company needs the best technical expertise and experience to give you a high-powered app.
A cutting-edge iPhone/iPad app has the potential to turn the tables for your company by enabling quick response to customer's dynamic demands. It is the next generation marketing tool and can create greater access for your company to reach new markets and customers.
We have skilled, innovative & experienced iOS application developers who work towards developing apps that can deliver the desired results. We ensure maximum user engagement and customer satisfaction. Our team of experts make use of technologies such as Xamarin, React Native, Ionic and PhoneGap/Cordova to ensure powerful apps to help your enterprise establish a connection with customers.
At Online, we develop iOS apps with varying levels of complexities for all possible domains; Business and Finance, Entertainment, Educational, Social Networking, Health, Lifestyle, Productivity and Utility, Travel, News and others. We utilize agile methodology to craft and customize an iOS app totally based on your requirements and needs.
All the apps we design are fully compatible with the latest stable versions. We offer end-to-end support, right from front-end development, back-end development, integration and deployment to the store.
We are one of the top iOS App Development Companies in Goa, with talent and experience to offer you quality iOS programming services. We have hands-on experience in the latest technologies used to develop iPhone apps with great UI/UX design that attract customers. We have delivered successful iOS apps for many clients. Get in touch to know how we can help your brand with a feature-packed app.