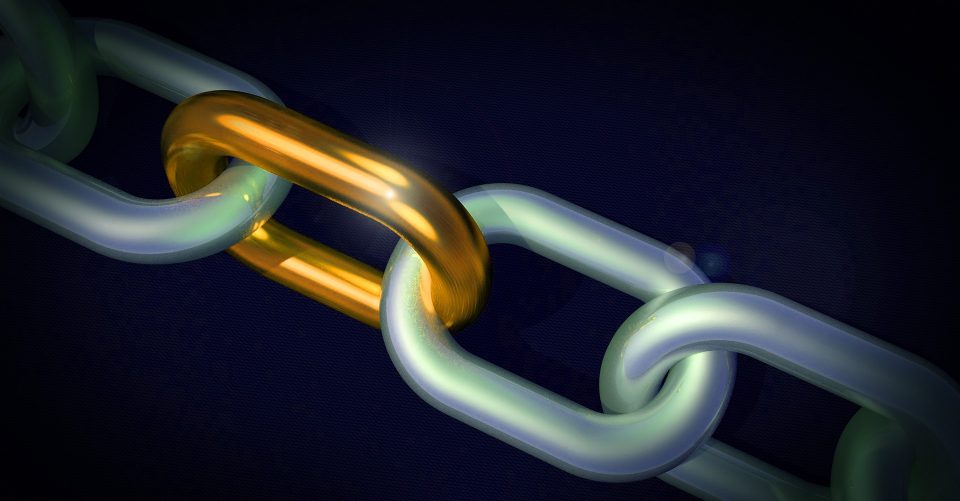 4 Backlinking Strategies to Skyrocket your SEO
If you are familiar with the world of SEO, you are no stranger to backlinks. Backlinks are a primary factor that contributes to boosting your visibility in search engines. Those of you not familiar with backlinks, they are hyperlinks you acquire from another website and are highly valuable for SEO. There are numerous Backlinking Strategies that you can employ to boost your rankings.
Backlinks are important to search engines because they indicate that the site being linked to has quality and worthwhile information on a topic relevant to the site linking to it. Earning quality backlinks can have a positive effect on a site's ranking position or search visibility.
Back in the day, acquiring backlinks were simple. Spammy backlinks from article directory submission and forum comments would suffice your link building efforts in boost your rankings. Not until the SEO landscape changed with the introduction of Google's Penguin Update. The Penguin Update penalizes all websites that buy links or engage in other manipulative link schemes.
Link building is more of an art than science. There is no set list of must-do techniques to acquire backlinks, rather it all depends on the people you are outreaching to. Here are some unique Backlinking Strategies to getting powerful and quality backlinks.
Before getting started, keep in mind, backlinks should be contextual. It's not the number of backlinks that matter but the quality of those links. Earning quality backlinks from authoritative sources should be your sole focus in link building.
1. Guest Blogging
Guest blogging involves the practice of contributing articles and posts to influencers around your niche. By doing so you build a relationship with them and gain exposure to their audience and in return drive traffic to your website helping build your site authority.
The concept here is simple: you write a blog article according to the requirements of a particular blogger or a guest blogging site and get a backlink in return, usually in the bottom of the article which is called the Author Box.
Guest Blogging is a win- win for both the giver and the receiver. You get a quality link to your website blog while the blogger attracts more reader to their blog.
A free tip to help you search for guest blogging sites would be to type in the string "intitle: guest blog keyword" in Google's search and voila, there's your answer.

Make sure you guest blog on topics surrounding your niche. Getting backlinks from irrelevant websites would do you more harm than any good.
2. Ego Bait
Also known as Content networking, ego bait is a way of acquiring backlinks by getting the attention of key influencers in your niche. This technique works well when you have a relatively smaller social media audience and creating content that flatters the ego of the person/people/ company featured can possibly get your work more eyeballs.
Types of ego bait you could leverage:
Play a host on your website and invite influential players in your industry to share their knowledge. Curate the piece of content and share it on social media. In doing so, you flatter the ego of your guests that they share the post, earning you exposure to their audience.
Interview industry peers or influencers on your website. Chances are they'll share your post probably wanting other people to know that you thought they were worth interviewing. This technique guarantees to give you a link and traffic.
Organize contests on your website and give out reward badges. Keep in mind badge baiting works only if you have an established online presence or a reputable brand.
The secret here is to not overdo it. Play smart while flattering egos. Even if the person knows what you are up to, if your work is good enough then they'll likely still help you out regardless.
3. Broken Link Building
Sometimes creating guest posts can be difficult, especially if you don't get to keep the content for yourself. This unique technique called broken link building will help you get backlinks while still allowing you to keep the content for your website.
Broken link building works on the premise of helping website owners fix their broken links by providing a superior alternative for them to link to. Find authority websites or competitors that have broken links on their websites. Use Tools like Ahrefs to give you a complete list of broken links. Focus on Do –follow links, as these links link out to other websites that no longer alive. Restore these broken links by creating and publishing awesome content on your website.
Formulate an email to the users of these websites having broken links. The trick here is to convince them why they should link out to you. Be careful not to be too pushy in the email screaming for a backlink to your website. If your content stands out, you are sure to get a high-quality backlink.
4. Infographic Content/Create resource pages for your users
Time and again you've heard the adage "Content is King". It's true because nothing beats quality content. The secret to getting good quality editorial links is to create share-worthy content. Create rich Infographics on your site and include a unique introduction along with the infographic. Use tools like Infogram to create absolutely stunning infographics that stand out. Share these infographics with sites that write about your infographic topic. A simple Google search would help you find the right people.
It's important to find the right people as getting contextual backlinks from authority websites is your primary goal here. Don't miss out on including a link to your site somewhere in the first few lines of the introduction. That way, if the post gets shared not only will your infographic get exposure but so also will the backlink to your website.
Including a short introduction along with your infographics avoids your site from being scanned for thin content. This has more weight than just normal infographics that get a backlink at the bottom of it. Apart from infographics, create manuals and long tutorial posts on your blog. These type of posts receive a lot of backlinks. Listicles, top lists, and guides are also effective in helping you get your content shared.
These White Hat Backlinking Strategies should give you a basic idea to getting started. Go create some quality powerful links to boost your SEO rankings. For Digital Marketing Services contact us, we would love to work with you.