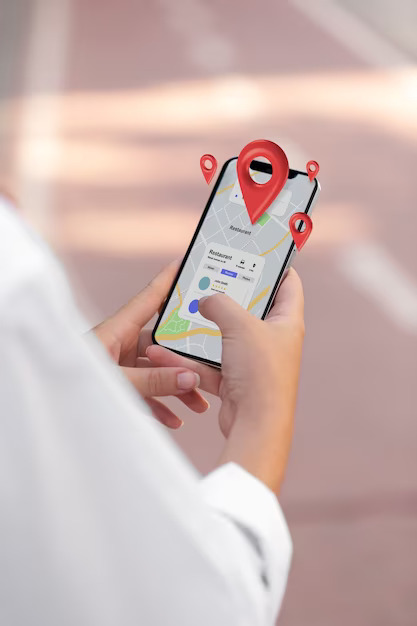 How to Optimise Your Google My Business Listing
SEO is getting more and more competitive each day. To stay ahead of your game, you need to work on improving your SERP ranking. To do so, there's a pool of free tools online. One of these is a Google My Business listing. This is a great place for any company to start and gain maximum local exposure on Google search results or maps. Google My Business listings make it much easier for potential customers to find your business online. In the below brief guide, you will learn how to leverage this great strategy and make your business easily accessible to users with the click of a button.
1. Setting Up Your Google My Business Listing The first step is to visit the Google My Business page to create (or claim) your Google My Business listing. Then add all relevant business details to the listing. Make sure the information added is accurate and complete in all aspects. Your profile should cover all the important information a user would be looking for. Even if your business doesn't have a physical location, you can still set up a Google My Business listing. When you create an account, you will be asked if you are interested in adding a location that your customers could visit. If you select no, you will be given the option of listing your business as a service area business to inform users about the cities, postal codes, or regions that you cover.
2. Choosing a Relevant Category Select a category that best describes your business. This will direct Google to display your listing when someone searches for a product or service you offer. There are several categories to choose from. If you don't find a specific category that you are looking for, select a more general one that broadly explains the type of business you are into.
3. Uploading High-Resolution Images Photos play an important role in capturing users' attention. It describes what your business is all about. Ensure you use a high-quality profile photo, cover photo, logo, and other photos that highlight the services or products you offer to customers. Upload photos, keeping in mind Google's best practises. Alongside photos, you could create your own street view or hire a pro to capture a 360-degree virtual tour of your business to make your listing more impactful.
4. Maintaining Consistency in Business Information When it comes to verifying the authenticity of a listing, Google checks for uniformity of business information across the various websites the business is listed on. Whenever any edits are made to business information, the same changes should reflect on other websites. Stick to a standard format while specifying NAP (name, address, and phone number) details and other relevant information. Ensure a match in information between your website and listings. Also, focus on getting your website listed in directories relevant to your business.
5. Using a Local Phone Number Apart from maintaining consistency in phone numbers between various listings, it's important to use a contact number with a local area code. This helps Google understand that you are a local business. Ensure the number you add to your Google My Business listing is also published on your website's home page or the landing page used in your listing.
ALSO READ: Digital Marketing Certification Courses for Professionals
6. Avoiding Wrong Practices When optimising your Google My Business listing, make sure you don't do anything that Google finds unethical. Google has the right to suspend a business listing when you go against the rules. Getting suspended can hurt your business, so it's in your best interest to avoid doing something that will jeopardise your business listing. Carefully go through the guidelines set by Google so you are aware of what should be avoided.
7. Motivating Customers to Review It is always good to see positive ratings in your business listing. Google's aim is to provide users with the most valuable information, and on the other side, users are on the lookout for the best products or services nearby. In both scenarios, your business benefits from having a high rating. Encourage your customers to spare a few minutes to share their review on Google. Add an encouraging message on promotional products or in emails to customers, mentioning how much their views matter to your business. A gentle reminder could go a long way towards motivating your loyal customers to write a few kind words about their experience.
8. Optimising Your Website and Content for Search Not only should you focus on optimising your Google My Business listing, but you should also work towards improving your website's SEO. Add relevant keywords to your website in a natural manner. Incorporate schema markup. Write content that engages your local audience. Focus on local link building. A website that is optimised in such a way that it meets the needs of both customers and search engines is more likely to rank higher on Google search results. If you want your business to rank higher on Google search results and be visible to potential customers, you need to focus on leveraging your local SEO. A user in your locality should be able to find your business as and when he searches for the product or service you offer. Make the most of what Google My Business listing has to offer by optimising it from time to time (keeping it up to date) so that users get quick access to your business information as and when they need.