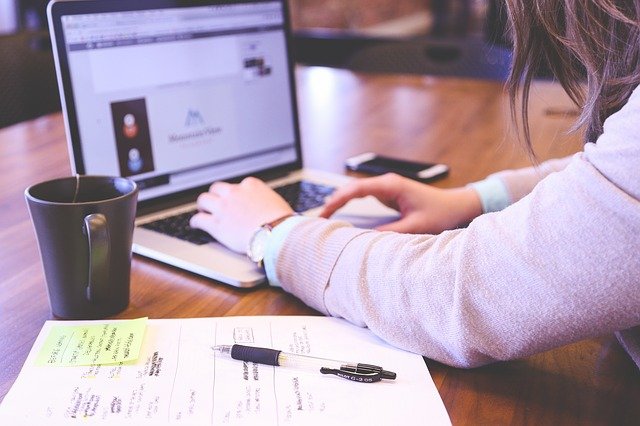 The Best Digital Marketing Certification Courses for Professionals
Digital Marketing is an ever-evolving field with thousands of professionals who work hard to stay ahead of the competition. Hiring managers and clients are always looking for professionals who are up to date with the latest trends and tactics, and having industry-recognized certificates can come as an advantage.

Here's our list of the best Digital Marketing certifications to help you grow in your career. They are all online, have their own study materials, and can be taken at one's own pace.
1. Digital Garage: Fundamentals of Digital Marketing Certification
Digital Garage: Fundamentals of Digital Marketing Certification is a free online course by Google that will help you master the basics of Digital Marketing. It covers the basic concepts of SEO, social media, content marketing, mobile marketing, and paid ads.
Level: Basic
Cost: Free
Validity: Lifetime
2. Google Ads Marketing Certification
The Google Ads certification is an accreditation by Google for professionals able to demonstrate knowledge of Google Ads. In this course, you will learn the fundamentals of advertising on Google, how to create and manage campaigns, measure performance, and optimization strategies to boost ROI. The course further has different categories.
Google Ads Courses are available in the following categories:
Level: Intermediate
Cost: Free
Validity: 1 Year
3. Google Analytics Individual Qualification
Google Analytics Individual Qualification is a highly specialized certification by Google and every digital marketer needs to have one. This course will help you learn how to measure campaign metrics, monitor different KPIs and overall build effective digital marketing campaigns.
Level: Intermediate
Cost: Free
Validity: 1 Year
4. Hootsuite Academy Marketing Certification
If you're looking to enhance your social media skills, Hootsuite Academy has a line of courses that will help you achieve that. These courses have training videos that cover everything from creating a social media strategy and optimising profiles to social content marketing and audience building.

Level: Basic
Cost: $99 – $400 USD
Validity: Lifetime
5. Facebook BluePrint Marketing Certification
This is Facebook's official course on digital advertising on platforms owned by Facebook. It teaches the fundamentals of advertising on Facebook, mastering audience insights, ad campaign algorithms, and more, and has multiple practise questions in each category.
The certification has different categories (mentioned below) and over 100 mini-courses that are free to take. If Facebook advertising is your primary focus or if you're trying to land a position as a Facebook Ads manager / planner at a company, this course is worth the investment.
The Facebook BluePrint Course is available in the following categories:
Level: Advanced
Cost: Between $99 to $150 USD.
Validity: 12- 24 months.
6. SEMrush SEO Toolkit Course

The SEMrush SEO Toolkit Course will help you boost your SEO expertise with SEMrush tools. The course is a series of 14 exclusive video lessons prepared by the team at SEMrush and explains key SEO concepts like keyword research, link building, audit measurement, and more.
Level: Basic – Intermediate
Cost: Free
Validity: Lifetime
7. Microsoft Advertising Certification

The Microsoft Advertising Certification course teaches you how to manage the Bing Ads platform, the basics of campaign creation, and strategies to maximize your ROI when advertising on this platform.
Level: Intermediate
Cost: Free
Validity: 1 Year
8. HubSpot Certifications
The HubSpot Academy offers 15 digital marketing certifications in a variety of fields, including Inbound Marketing, Email Marketing, Content Marketing, Inbound Sales, Social Media, Growth-Driven Design, and more. The certifications are globally recognized and thousands of digital marketing professionals take them each year.
Courses provided by HubSpot:
Level: Intermediate
Cost: Free
Validity: 2 Years
A Few Tips to Help You Succeed:
Take a course at your own pace. Make sure you study the course material thoroughly. Take notes if you have to.
While most certification courses provide plenty of theory material to prepare for the tests, make sure you are familiar with the tool itself. Install or sign up for those platforms/tools to gain practical experience with the tools and a better understanding of the theoretical concepts.
Practise as many sample questions as you can. These will help you build confidence and time yourself for the test.
Test your system and ensure it meets the requirements of the exam. Install additional software if needed. Fix problems beforehand.
Keep an alternate internet backup source handy in case the power fails while you are giving the test.
Keep your certifications valid by updating them on time.