Team Support
From designing a small network to managing the complex architecture, a network engineer plays a vital role in keeping your devices connected to the network. No day is the same in the life of a network engineer. From checking logs to performing multiple tasks in situations working hours can greatly vary each week. As the world is extensively connected by the internet, more and more networks are being established like never before. A network engineer has to establish, develop and maintain a computer network between/in the organization. They have to provide complete IT support to the users and resolve issues that occur in the network. Once the network is established they provide support for system installation and put forth rules for system standards also securing network systems by setting up and applying policies. Some network problems can arise due to faulty hardware. At such time network engineers must also be able to identify and replace the faulty networking hardware in time so that the clients on the network have minimal downtime. We at OPSPL strategically plan goals and structures before deploying the network.
In our Infographic below, we have briefly summarized the various areas handled by a network engineer.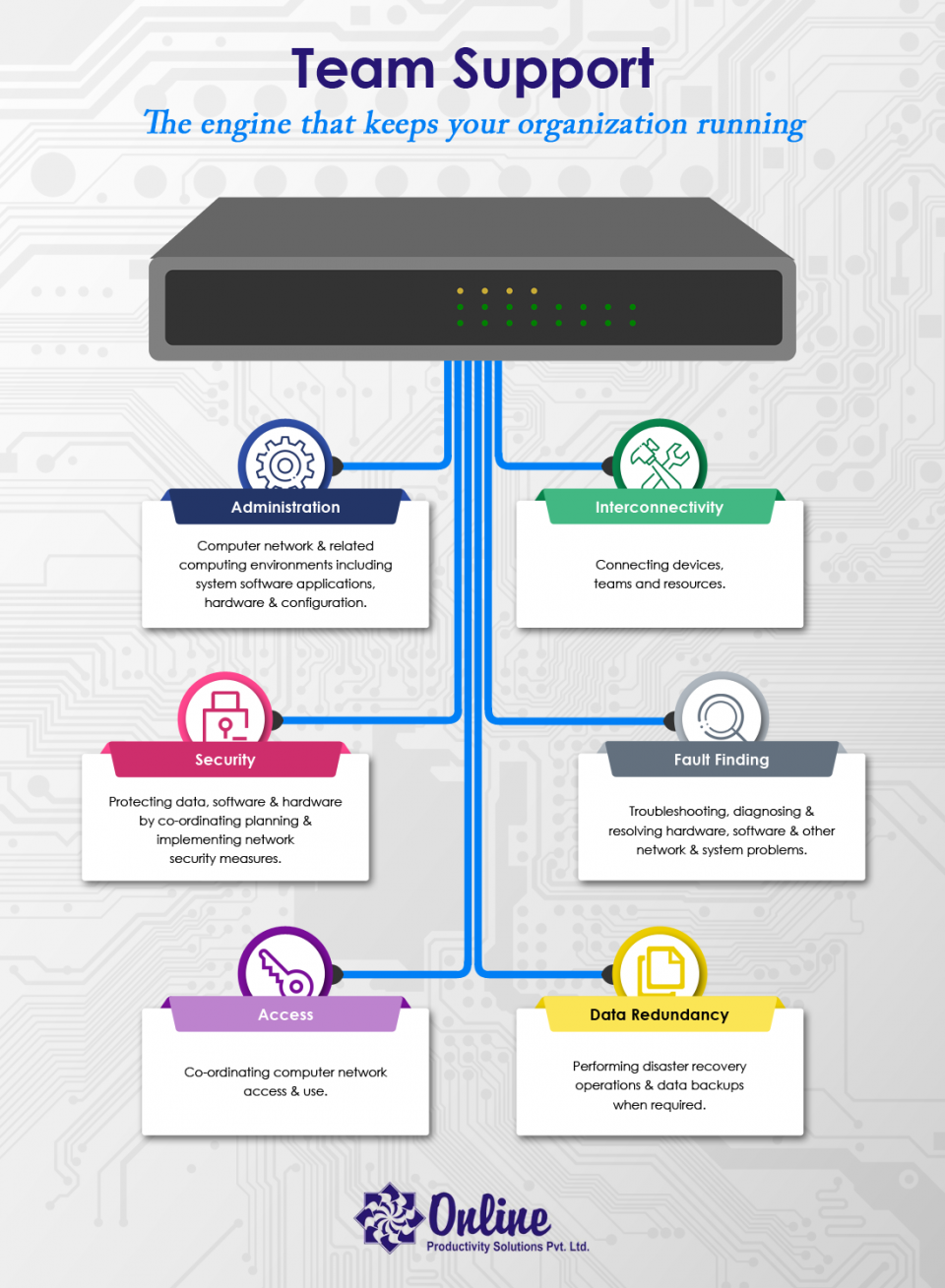 Interested in our DevOps services? Drop us a line today.