Anatomy of an IT Professional
Computers are involved in our day to day life. For that, an IT Professional plays a pivotal role in managing and handling various software components. An IT Professional deals with core IT management, support, consultation, and resourcing. The IT Professional Code of Ethics focuses on providing high-quality applications. We are responsible for analyzing, specifying, designing, developing, testing, and maintaining applications that will be beneficial and effective for the company or client. Most IT companies look for creative, skilled and talented IT Professionals, who can tackle a problem no matter what technology is involved. Having experience, problem-solving skills can help us widen our career possibilities and in return get a good salary and job benefits.

In our Infographic below we have depicted the anatomy of an IT Professional.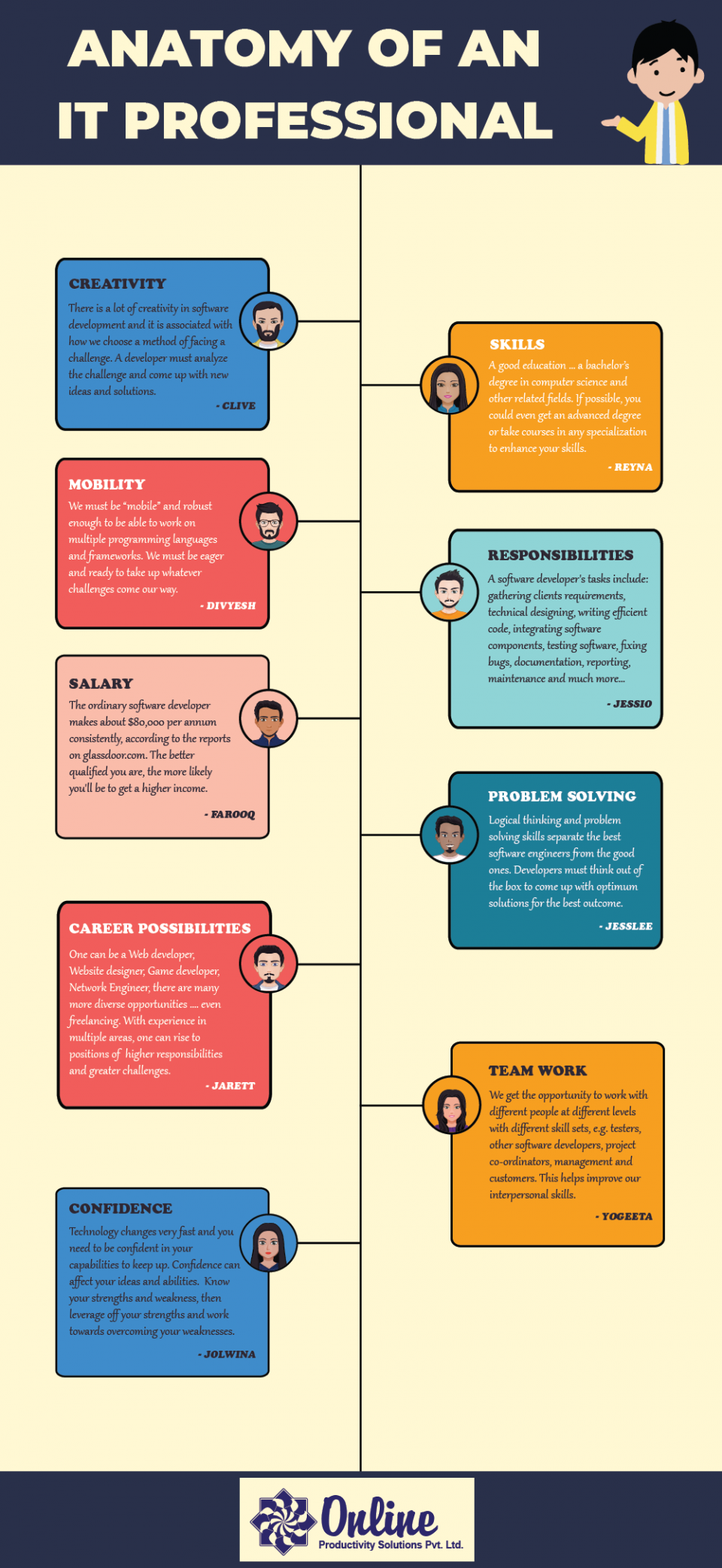 Our qualified team of IT Professionals is always ready to create something unique for you. Learn more about the services we offer.