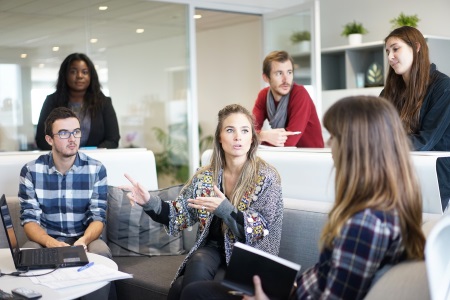 Workplace : My second home
We say that a "house" is still a house, whether there are people living there or it is empty. "Home" is the place where a person lives, or where they feel that they belong. That is exactly what I feel about my workplace.
I have been working at Online since Jan 2016 and it was one of the best decisions that I have taken to be a part of this organisation because it has made a huge difference in my life. Not only have I learned new technologies and improved my coding skills here but I have also met very knowledgeable and talented people, who are yet so humble and kind. Everyone here is very smart in their own way and yet so down to earth, friendly and helpful.
We complement each other's weakness and that's why we work here more as a family than just as office colleagues. We have lots of ups and downs and tight deadlines while working which is normal in any IT company, however working here has never been stressful or painful because everyone tries to contribute, help and share the workload which does not only decrease the work but also helps everyone to grow as an individual in their career.
A workplace is where we tend to spend the most productive time of the day, the best hours and the most energetic years of our life. Every day after work I get a sense of satisfaction because I know I was able to learn and do something new and at the same time I enjoy my time at work. We laugh, argue, discuss, share knowledge, work as a team, and spend a great time at work.
It's the perfect combination that I always wanted. At the end of the day, it makes me happy and I look forward to coming back to the office the next day to be with my favourite people, it feels like my second home here.