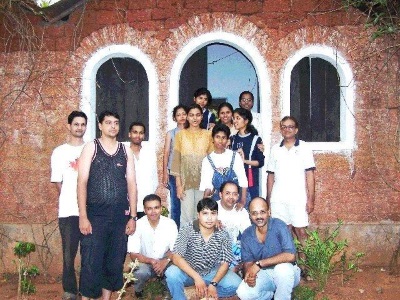 OPSPL Diaries
10 things you probably didn't know about Online Productivity Solutions – or never did ask
This write-up was published on OPSPL blogspot on September 22, 2014. Read this, ASAP, if you are still in the dark about What We Are! 
1. We were founded on 7th August 1995. That makes us 20 years old in August 2015.
2. We have the same set of company directors today as on the day we started in 1995. That says something for stability. All our working directors are Goan, live and work in Goa and we have no foreign equity or controlling interests. That speaks volumes for being Goan & Goan technological skills and expertise.
3. We were handling export software projects in the year 1998 – one of the first companies in Goa to be doing so.
4. Between 1995 and 1997 we operated from a tiny office in Margao, between 1997 and 2006 from a slightly bigger office at Porvorim. In 2004, when we decided to shift to our own office; we selected Verna as it is the "Centre-most point in Goa State". Convenient for staff to travel to for work, from anywhere in Goa. That's logic not chance. Visit us sometime. We are situated in Verna village amidst sylvan surroundings and coconut palms. No Mobile towers within 300m radius either. 😉
5. We developed our first iPhone app (for a partner company) as far back as 2007. Again a first for Goa.
6. We are the first (and only software development) Company in Goa to be Microsoft Gold Certified Partners – Ever. In the New Microsoft Partner scheme – we are again the only Silver Certified Partners.
7. Check: 
http://goa1556.in/apps/
 – another first iPhone, Android & Windows Phone apps for a Goan Site/Business. All done by us – 100% Goan! Need apps – contact us – we are #1.
8. We are one of the few companies to be Microsoft Silver certified Partners as well as Listed Linux Consultants. Yes, you can find us in the "Linux consultants pages" on all Linux distros, as well as on the Microsoft partner Site.
9. While we do many one-off jobs for clients in India & abroad the strength of our business model is in the fact that we have partners all over the globe that we do all the work for. In-house from Goa! Our in-house teams work on the latest stuff for partners & their clients in Australia, Europe, US, the Gulf & other parts of India.
10. We employ only Goan candidates, with our ratio of freshers to experienced staff being a stunning 90:10 – Yes! You read that right. We have the guts to take-on smart Goan freshers & make them stars in the IT firmament. Which other Company can boast of that? You think you have what it takes? Check out 
http://www.opspl.com/careers