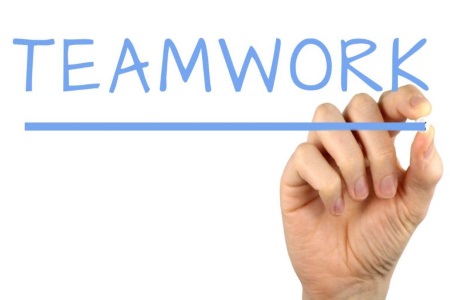 Teamwork In An Organisation
Teamwork at the workplace is very important and vital for the success of the company and for the development of each employee. Just like how Henry Ford quoted, "Coming together is the beginning. Keeping together is progress. Working together is Success."
Importance of Teamwork
Problem-Solving
When working in a team, each team member puts forth their ideas together, this discussion helps in coming out with the best possible solutions for the problem.
Learning
When working as a team, each employee learns from one another. This helps each individual to increase his/her level of knowledge and understanding.
Building a team
An efficient team helps each other to maximise their job performance. But there are certain elements that are needed to be taken care of for building an effective and reliable team.
Collaboration:
Teamwork allows the project to get done faster, which one person alone may not be able to complete effectively. Each member of the team brings in their own ideas to find a solution to the problem. But to collaborate effectively the team must be able to communicate to share their ideas.
Conflict Resolution
Once the team has started working together there can be conflicts. Some members may feel that their ideas are not being heard, while others may feel that their ideas should always be part of the team's solution. Hence within a team, it's important to ensure that each member is given a chance to share his or her ideas and thus coming up with a solution that everyone can agree upon.
Responsibilities of each member.
A task given to a group is completed more effectively when the responsibilities are distributed fairly among members in the group based on his or her role and expertise. It is only when each member is aware of his or her task that the team can function effectively.
Every employee is dependent on his fellow employee to work together and contribute efficiently to the organisation. Hence developing an effective team that works together is crucial not only for the company's success but also for personal development.
– Jessie R D'costa