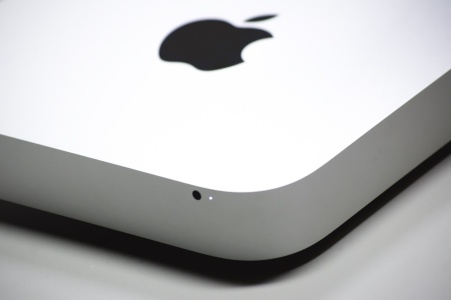 How I Religiously Watched the Apple September Keynote Event
I am going to be honest with you before I start off this article. On the 12th of September, I actually started out with a different topic but couldn't continue writing many points on it because I kept glancing at my YouTube tab. I was eagerly waiting to see what Apple would be launching at the keynote on the 12th of September 2017 at their new Steve Jobs Theatre, in Cupertino, California. Remember that time when our honorable Prime Minister of India was supposed to give a keynote speech about demonetization? Remember how anxious we all were? We didn't know what to expect. I can say the same about Apple's keynote event.
Every year since 2007, Apple has been hosting a special keynote event in September to release a new iPhone model and other Apple devices. It's been 10 years since the first generation iPhone was launched, so this year ought to be special.
Tech media houses have been buzzing about the new iPhone launch since March. If I'm not mistaken, that was the time when someone leaked the rear case design of the upcoming iPhone. Everybody had their speculations and their own renderings of the new device to support their theories. Apple as we all know, always keeps an ace up its sleeve. They keep the best for last saying "Just one more thing..". And you know they've got something really awesome coming when they say that.
Alright, just a quick recap of the keynote before I get to the main highlight of the event. I know by now most of you know what I'm going to be rambling about at the end. Please! Bear with me.
First things first, Apple Watch: It's back this year with a new edition called the 'Series 3'. Apple has managed to pack it with LTE cellular connectivity this time and it gives you an option to seamlessly use the watch without the need of keeping the phone in your pocket. Brilliant! What's next? Apple claims to have improved people's lifestyle with the previous generation Apple Watch Series 1, by making them more active and helping them achieve their fitness goals. I find this highly controversial, but let's just leave it there for another article, shall we? The Apple watch is capable of detecting heartbeat irregularity with 97 percent accuracy and they're working on early detection of a heart condition called Atrial Fibrillation. Also, Apple has managed to give its virtual assistant Siri, its own voice on the Apple Watch, making it rather convenient.
Okay! What next? Apple TV 4K: This small little black box is capable of streaming 4K content to your TV, from various Hollywood studios. In addition to 4K, Apple went on to introduce a feature called High Dynamic Range (HDR). The difference in picture quality was striking! The one gripe that I have is that our country, India, is not in the availability list. Anyway, we don't have blazing fast internet speeds yet.
Finally, let's talk about the new iPhone, err.. iPhones. For 2017 we get the iPhone 8 and iPhone 8 Plus, "Just one more thing.." , we also get the iPhone X, pronounced as the iPhone Ten. You know what, I'll just get the iPhone X. I've kept you all waiting for far too long. I have one word for the iPhone X: Spectacular. Let's just leave aside the curved displays of the latest Samsung Galaxies, this one is on par with them. It has a 5.8-inch (2436 x 1125) OLED Super Retina display with 458 pixels per inch, the highest pixel density in an iPhone. The display supports HDR10 and Dolby Vision, million-to-one contrast ratio and also has 3D touch. I won't talk about the color reproduction because that can only be judged in person. Moving on, Apple has given its much loved Touch-ID fingerprint scanner a miss and has replaced it with Face-ID. This is Apple's revolutionary authentication on the iPhone X, it uses a state-of-the-art TrueDepth camera system made up of a dot projector, infrared camera and flood illuminator, and is powered by A11 Bionic to accurately map and recognize a face. These advanced depth-sensing technologies work together to securely unlock iPhone, enable Apple Pay, gain access to secure apps and much more.
In my opinion, iPhones have had really awesome cameras ever since the iPhone 4 and the iPhone X doesn't disappoint at all. It's equipped with dual 12-megapixel rear camera system with dual optical image stabilization. The ƒ/1.8 aperture on the wide-angle camera joins an improved ƒ/2.4 aperture on the telephoto camera for better photos and videos. It features an improved Apple-designed image signal processor which delivers advanced pixel processing, wide color capture, faster autofocus in low light and better HDR photos. Also, a new quad LED True Tone Flash offers twice the uniformity of light and includes Slow Sync, resulting in more uniformly lit backgrounds and foregrounds.
Apple ended the keynote event with a quote from Steve Jobs that said: "One of the ways that I believe people express their appreciation to the rest of humanity is to make something wonderful and put it out there". It goes without saying that the Apple of today, is trying its best to live up to the name that Steve Jobs had built. I hoped that they would make the iPhone cheaper but that's like expecting the old Rs.1000 note to get monetized again!