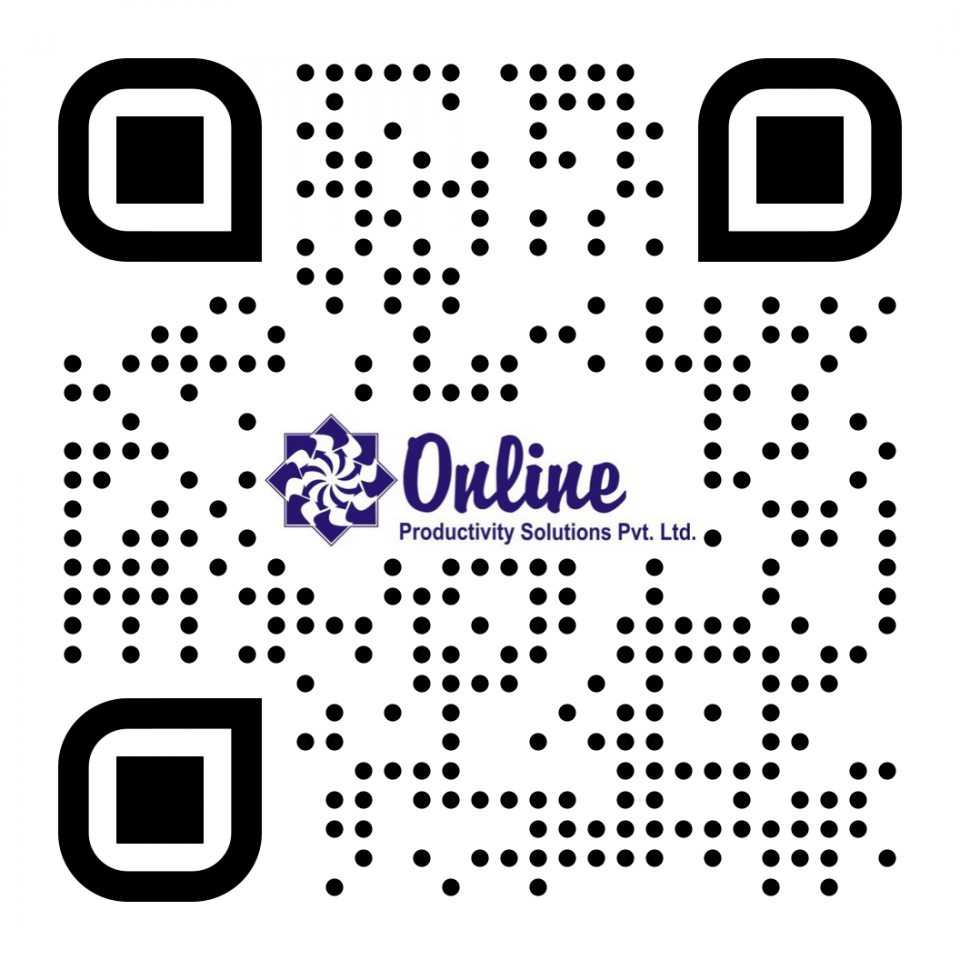 QR Codes
This blog article is written in an FAQ style so that the information I want to share with you will resonate better with you.
What is a QR code?

A QR code is a way to store information in an encrypted format. QR stands for quick response. It was originally intended for process optimization in the logistics of the automotive industry, but fortunately, it has found its way to us due to the widespread adoption of smartphones which can scan and read QR codes.
Who can read a QR code?

Do you have a smartphone? Good news, you can read the QR code! You would have the QR code reader inbuilt into your camera.
The way to find this out would be to scan a QR code using the camera on your smartphone. You were unsuccessful with that? No issues, just download an app from the Play Store that lets you scan the QR code. There are several free apps available for this purpose. Just type in the text 'QR code scanner' in your play store search bar and choose any of the free apps listed.
What can be stored in a QR code?

There is a wide range of data that can be stored in a QR code. Examples are:
URL- when the QR code is scanned, the URL is clickable and opens directly in your browser.
Text- you can store text which can be helpful for quick access.
Email- you can add a subject, sender, and message. It opens up as an email message ready to be sent.
Phone- your contact number can be stored. This will open up directly in your phone dialer after you have scanned the QR code.
SMS- a recipient number and a standard message. A new SMS will be displayed with the same information ready to be sent.
Location- here you are asked to store the latitude and longitude of a particular location. Once you generate a QR code by providing the latitude and longitude, the QR code will open up in Google Maps upon scanning. The location will open up in the map.
Facebook- here you need to add the link of your Facebook profile page. After scanning this QR code, it will open up your Facebook profile page directly in the browser. A QR code containing your profile page link could be shared for quick access.
YouTube- you can add a link to any YouTube video and upon scanning this QR code, it will open up directly in your YouTube app.
Can I generate a QR code myself?

Of course. This is the best part. There are many websites available which let you generate a QR code for free. I prefer https://www.qrcode-monkey.com/ which allows me to generate all the above-mentioned QR code types. Once you visit the website, the above options for sections will be provided. You need to click on the section which you need and add the required data, then click the link to generate the QR code. You can then download the QR code and print it.
With this possibility, your mind should be thinking as to what all possibilities open up for you and where all can a QR code be used.
Where all can I use a QR code?

I printed QR codes for my electronic gadgets describing purchase date, company name, and other important details to be at hand. I also prepared a farewell card having QR codes pasted on it having different messages. How cool was that!
You can think for yourself where all you could be using these small handy dynamites which explode with information. The possibilities are very interesting if one goes to think of it. I could imagine a hoarding having a QR code with the location of the restaurant being advertised.
I could think of it being pasted on the back of your phone having your UPI ID for any quick receiving of payments. Just try to brainstorm on this one question, the implementations could be numerous.
If I generate my QR code, can it be password protected?

No, it cannot be password protected for now. But if you have a website, you can ask user login credentials for login and then allow access to the user. For this, the user would have to be registered on your website. Alternatively, you can share a password-protected document stored on the cloud. This way, you can hand over the password only to the people you require to see the document or share the information with. This is of course not 100% secure.
The blog ends here but I really am very curious to know, what all implementations can be made using QR code. Exciting isn't it? That one question certainly is. Hope you come up with your own implementations which help you in your area of work.