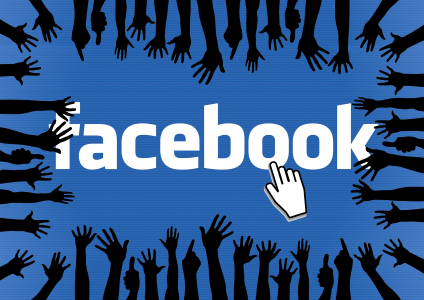 How To Optimise Your Facebook Business Page
For any business wanting to market its brand online, social media has become the go-to platform. Facebook provides you with various tools and features to build an online presence. One of which is the 'Facebook Business Page'. But just having a page for your business is not going to yield any results. It is important to optimise it with some SEO best practices to convert your visitors into customers. So, let's start with some basic tips that will help you gain an edge.
Choose a page name that is suitable and search-friendly
Having a search-friendly name will enhance the level of discoverability of your page. Your page name should represent your brand and what business you're into. Avoid stuffing it with keywords just to get a higher ranking on Google. It will appear as spam to the audience and could create doubts with regards to credibility. So always keep it simple and authentic.
Set a vanity URL for your page
It is always good to customise your Facebook page 'username' or 'vanity URL'. This can be done once your page has reached 25 followers. While selecting a username, ensure it is distinct and incorporating your page (business) name. Having a URL that matches your page name makes it a lot easier to recognize your business. Customisation also improves the discoverability of your page on Facebook and on search engines. And always think long term, while selecting a username.
Complete and maintain your profile
Make sure you add the following- a decent profile picture (may be the company logo), striking cover photo (851*315px), relevant company description and other related information. A profile that is complete and regularly updated shows professionalism and assures your audience that the page is active.
Fill and update all relevant information as visitors to your page are interested in learning more about your business – kind of product/services, location, operating hours, contact information, etc.
The 'About us' section can also be used to share additional useful information like your website URL and links to your other social media accounts.
Use keywords optimally
Keyword optimisation is very important to boost your social media accounts. Using relevant keywords in your page name, page URL, and 'About us' section helps to improve your page visibility in search results. Avoid using more than the required amount as this could lead to keyword stuffing.
Work on building backlinks to your page
The more backlinks to your page, the more credible your page is in the eyes of Google. This helps in gaining a higher ranking in search results. Thus, whenever possible, create a backlink to your page from websites, blog posts, and other social media platforms.
Include your contact number and address details in your page
Facebook keeps updating its design, giving you a chance to display more information to your visitors straight away. Make sure you make the most of it by adding all your contact information. This will aid in indexing your page for local searches and increasing page following. Google gives more importance to pages that provide specific details like contact number and address.
Optimize your page updates
Whenever you post/upload/share anything on your page- graphics, pictures, blogs or any other content, you get the option of adding a description to it. Make the most of it as the description you add here becomes your title tag and meta description in search results. Add a good description diligently and keywords that fit naturally. Also including your website link in your updates is a good thing to do.
Include a persuasive call-to-action button
How you want your visitors to interact/engage with your page will determine your choice of call-to-action button. Add a relevant CTA that is aligned with your business type and goals. This feature, introduced in the year 2014, allows you to choose from a range of options – book now, sign up, contact us, watch video, play game, use app and shop now.
Keep an eye on Page Insights
It is important to know and understand how your audience is interacting with your page. Facebook Page Insights serves as a great tool to collect data on audience engagement and page performance. It provides information such as reach, likes, page views, actions on page, post performance, video views, etc. which helps you plan or refine future content.
Conclusion
The overall aim of Facebook is to enhance the level of engagement by producing content that is relevant, useful and interesting. Thus, focus on delivering the best while catering to the needs of your audience. Implementing the above optimization tips will improve page visibility and user experience, and both are equally important for your success.