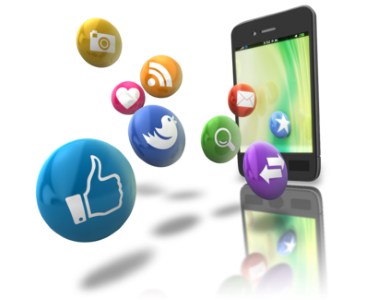 Ninja Kicking Myths About Social Media Marketing
This write-up was published on OPSPL blogspot on September 30, 2013. Read this to ward off all your Social Media Marketing superstitions!
Myth : It's Easy and can be completed in an hour!
Ya right, this is the biggest myth of all. If this were true I would be out on the road before you could say Burger! Why burger? Well lets not deviate from the topic. It needs a lot of quickness and agility. A successful accomplishment of social media might expect following things from you:
Convert artistic excellence into content excellence.
Create multiple variety of content on multiple networks.
Control the method of sharing content of many people in same organization.
Media optimization.
Responsive social media.
Keep a Check on which strategies worked and which didn't.
Social media can't be scaled easily; it needs skillful and agile process for successful venture marketing.
Myth : Managing it… is Free!
Creating relevant content which is optimized and then posting and circulating it on multiple networks, needs a lot of time and patience. The free managing tools that are offered for this method however aren't adequate. Hence, social media marketing needs an expert who is nimble, intelligent and fully fledged for managing information flare-ups.*Taking a bow*
Premium tools for modifying and controlling social media aren't free. Commenting and posting on Facebook  twitter, etc. might not cost any penny, however sustaining it entails commitment (money) and progressive approach. So if you still think some tools are free that doesn't mean that social media itself is free platform!
Myth : Social Media= Facebook!
If you think its solely Facebook that does all the social media effectively, then you're highly mistaken!It's terribly essential to grasp the importance of every social networking site; because it might have a secret ingredient to serve for various purpose. If you're B2B enterprise then you ought to choose LinkedIn, because it is one among the quickest growing social networks. Twitter on the opposite hand, will assist you in building targeted group which is pricey and slow with Facebook.
Even though Facebook dominates its other competitors by nearly one billion users, it still doesn't mean that it's the sole web site to think about for social media promoting.
Myth: Create Social Networking Site And We Are Sorted!
Social networking websites on their own cannot serve you the purpose of successful marketing. There ought to be communicable and catching content on your web site and blogs such that individuals finds it fascinating enough to share and like and comment on it. The content here plays very important role in establishing your brand recognition.
There are varied other factors, that are thought of as essential as building contacts and clients on social networking sites. you must hunt for following aspects while doing social networking for your business:
Implement traditional media techniques like email campaigns, newspaper ads etc
Must do SEO
Create contagious content for contagious followers
If you can't, hire an expert (Sole Purpose of my existence!)
Social media is an important a part of your marketing strategy, however not the sole one. In fact, this works even higher if pooled with different marketing services, particularly email marketing. Hence, by overcoming these misconceptions regarding social media you'll surely augment your return on investment.