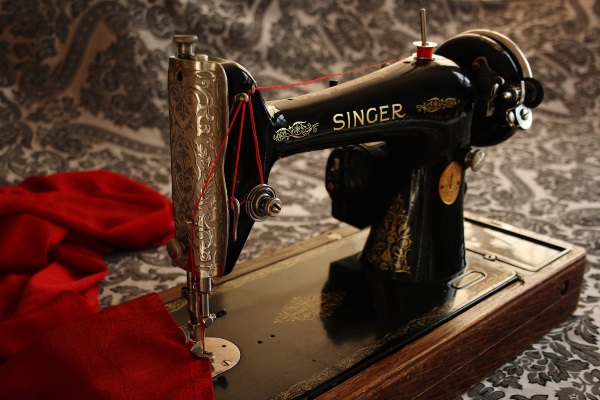 My Secret Mission
For today's kids, learning alphabets and numbers is difficult, but learning to use a mobile phone is very simple. They just watch their parents use their phone and then try to imitate them. They even try talking over the phone without actually dialing any digits. That is how we observe people and learn new things.
I was no different from other kids. When I was young, my mom used to stitch clothes. I used to stand in front of the sewing machine and watch my mom stitch. Sometimes she would ask me for help, and I would happily give her a hand. When she wasn't around, I used to try all the things that she used to do and many a time I would get a scolding for it. Once I even broke her needle.
Back in the day, I had a very pretty looking doll but her clothes looked worn out, so I decided to gift her a new dress. My first step was to find a piece of cloth. I had no courage to experiment with any new cloth, so I collected some leftover material. Next, I had to cut the cloth according to my doll's measurements which is a very important step. If you get this step right then only the dress fits properly. I had seen my mom folding the cloth, marking the measurements on it and then cutting it. So, I cut the cloth in a similar way as per my judgment and stitched all the pieces together.
It took me a few days to complete the dress. When it was ready I felt happy as I had managed to complete my secret mission at first attempt. Moreover, my mom was proud of me as I stitched the dress properly without her help. I hadn't mentioned anything about this to my mom, as I wasn't sure whether she would like it or not. But when she saw the dress she was completely surprised.
Hold on! If you think I have mastered this skill and I stitch my own clothes, then you are mistaken. I only know the basics, but maybe in the future, with a little more practice and learning, I will try and stitch my own outfits. I believe "Practice Makes Perfect".