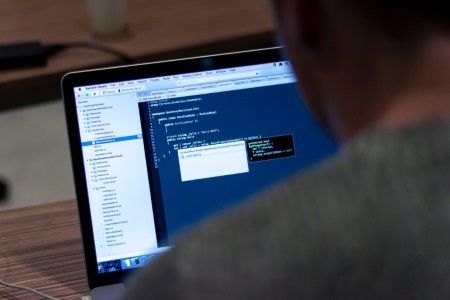 My first job at OPSPL
I have always been interested in programming, and was keen to work in a software firm, where I would get to learn new things about computer software and use it for software development.
I always consider having a job as a way of having extra cash for one's expense.  It makes one feel independent. Personally, it made me feel like an adult. It taught me how to be responsible. I learnt to interact and work with people. I also learnt punctuality.
I joined OPSPL on 1st June, 2015. I remember myself walking in very nervous and taking a seat. I glanced around and saw my soon-to-be co-workers staring at me. The HR of the company welcomed me warmly. He clearly explained to me the company's rules and regulations and also what the company expected from me. I was happy that I had landed in my dream job.
Initially, I thought that I would be working in a cubicle coding all day long, barely talking to my colleagues. But I was proved wrong. To my pleasant surprise, none of my predictions came true. OPSPL is a modern, fast-growing company. People here enjoy doing their job. We help each other with our work. We share new ideas about upcoming technologies.
For me, the first two weeks at work were very educative. I was asked to read checklists and develop test projects. One day, one of the senior programmer sat down with me and we worked through some of the basic bug fixes, committing changes to the main repository and related things. The entire experience was really cool, and I enjoyed it thoroughly. Basically, it's just like programming for an assignment at college, but it feels less stressful and is genuinely more exciting, because you know you are creating something useful.
Finally a couple of weeks later, I was ready to start working on a first "live" project and started developing websites. It was an enjoyable experience and I loved every part of it. It helped me learn new things every day. My directors and colleagues have always guided me. Their guidance and support helped me to avoid mistakes and improve on my weaknesses.
My job at OPSPL has shaped me into a better person – both with respect to career as well as an individual. I really don't know where I would be had I not taken this job opportunity.