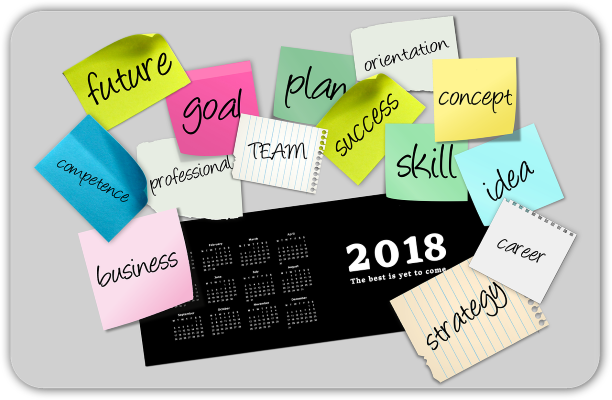 It's all about planning!!!
Don't you think to give a good start a plan of action is required?  Whether it's about planning your marriage or planning to buy a bike or planning to go for a trip. Planning is required for anything important!!!
It's not that you dream and your dreams come true just like that. This all happens in fairytales, where a genie from the lamp (from the movie – Aladdin) fulfills all your wishes. It would be nice if we had a ring or something that will just fulfill our wishes in the blink of a second. But, it's all a fantasy.
Quality planning is also required while handling projects. The project manager defines the standards the project must adhere to, to meet the client's needs and also plan how those standards will be achieved.
Being a project coordinator, I would like to give you some key points (plan of action) that need to be taken care of when you get a client's project.
When a client gives any requirements, the first thing we need to do is go through the requirements (identify tasks).
Clarify all queries with the client.
Decide which tool/platform you will make use of to design/develop your project.
List down the entire set of tasks for the project.
Give a proper time estimate for each task keeping in mind the development, design, testing, server setup, deployment, etc.
This is not the end. We need to think outside the box. Project coordinators need to plan out tasks in such a way that there is a smooth workflow. Schedules and charts need to be prepared for the task completion. We also need to convey the plan to the people that we are coordinating.
Still, we need to think furthermore. Perfect planning is not enough. What if we have a perfect plan ready to execute or is in-progress and suddenly something pops up???  For example, You have a tight deadline and you need to submit your task after five days. During these five days, some problems might arise like no electricity for the entire day or bus strike or if clients ask for some changes or reports some issues, etc. Then what? Do we have to re-plan everything? Yes, sometimes we need to plan all over again. Now, how can this be avoided?  We need to have a BACK UP plan ready so that the project is completed within the set deadline.
What happens if plan "A" does not work? Let's move on to our backup plan. The future is not in your hands if you have no plans.