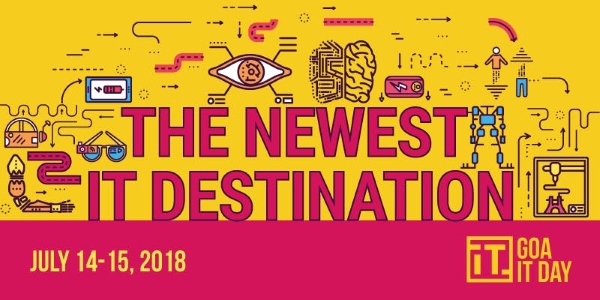 Goa IT Day – Through the Eyes of Abhay Shiro
Goa IT day was celebrated at Inox Complex, Panaji.
Yes, you read it right! Many will be surprised at first to hear Goa has anything to do with Information Technology. There is a part of Goa that is home to about 200 IT companies employing around 3000 Goan employees; for them, Goa IT day was a day of excitement.
I was agog over the fact that Goa will be getting its "first" IT policy. The focus of this event was to promote Goa as a destination for IT companies to set up operations and to support all Goan IT entrepreneurs.
The event was inaugurated at the hands of Goa's Chief Minister. Mr. Parrikar, who also held the post of Defense Minister, said Goa offers immense potential for developing cutting-edge technology and it is his dream to see Goa become an IT destination. He also mentioned that this will provide numerous opportunities to a large number of Goans seeking opportunities outside the state.
Goa IT day was not just about politicians talking about their dreams and visions. It also featured panel discussions, skilling workshops, and talks.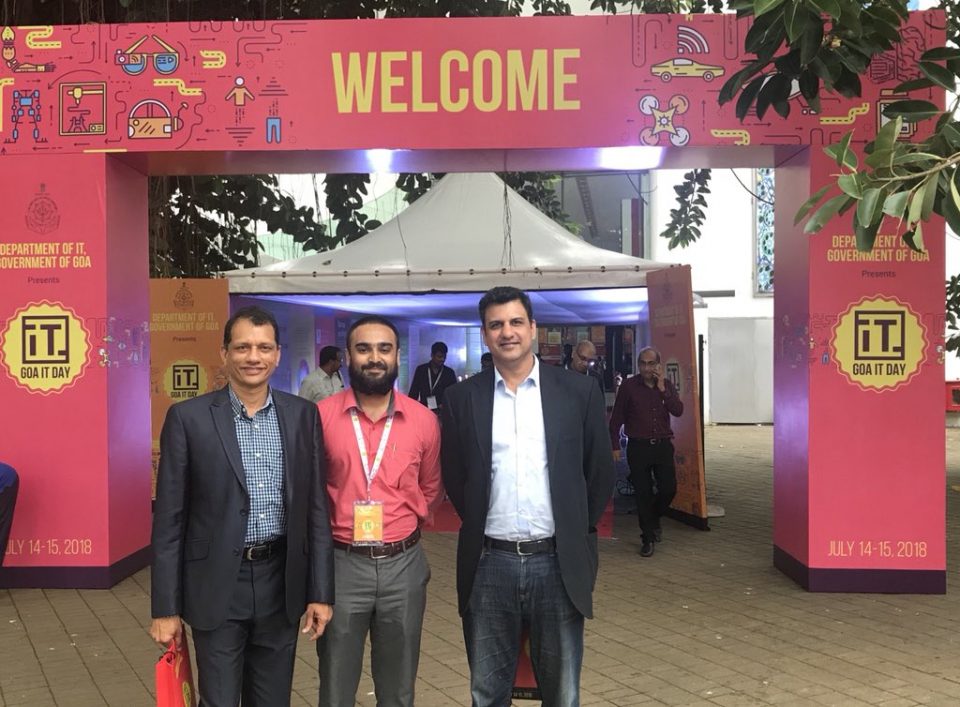 14th July was full of a bustling crowd of IT enthusiasts, technology entrepreneurs, and students. The first point of attraction was the business exhibition which was a platform for the companies of Goa to showcase themselves and their products. Several Goan companies, including Online, took part in the exhibition. I was surprised to see the innovations of Goan startups in the field of electronics and IT.
15th July featured the main event where Goa IT Policy and Schemes was formally launched. Union Minister, Electronics and Information technology, Law and Justice, Shri Ravi Shankar Prasad was the chief guest along with Chief Minister Manohar Parrikar, Minister of IT, Revenue, Labor and Employment Rohan Khaunte, Chairman of Manipal Global Education Services & Aarin Capital Mohandas Pai, Country Head Intel India, VP Data Centers Nivruti Rai. In the event, many promises were made and few MoUs were signed between the government and IT companies. The Goan ministers seemed very assuring about making Goa among the top 25 destinations for IT startups.
What did we really learn from IT day? Did the spending of crores of taxpayers money to organize IT day reap the benefits for Goan citizens? Will Goa witness the IT boom? These are questions only time will answer, we can only make predictions.
Goa is home to approximately 14 lakh people. We live in a country where 11 babies are born every minute; around 22 were born in the time you took to read so far. We all can agree that India has much more competition in the job market than seen by any other country because we have a surplus of resource in almost every domain.
Goa has a good number of students graduating every year. Today we notice that many students opt to work outside Goa, especially in IT due to lack of relevant jobs or high salaries. We notice that many students face extreme difficulty adapting to the real world of IT in the first few years of getting a job because of the huge gap between what is relevant in the market and what is being taught in the college. The smart ones pick up and adapt. It is a tough world one can say, dog eats dog!
No. Dogs don't eat other dogs.
No one today is addressing the issue of skill gap in the youths these days. Every youth who knows a little bit of software coding has dreams of setting a startup and making billions. Let's do a fact check! Out of all these IT startups how many actually reach a 1 million mark in the first five years of their operation? A very few. The reason is the skill gap and bad product.
Unless the government changes the policies in education and introduce more practical ways of educating students, no IT policy can bring a change or improve employment. If the education and skill development policies are not changed then I fear someday Goa will end up like Bangalore or Pune, filled with people of other places taking the opportunity of the natives.
Well, I am not against the outsiders, all I am saying is government along with its citizens should have a forum and collectively come up with a practical idea of youth development.
My message to the youth out there like me who dream big is to keep dreaming big and have high hopes. This IT policy allows startups to take loan up to 10 lakhs at subsidized rates. There is a lot of scope given for the growth of artificial intelligence and machine learning. Put your efforts every day and work hard because nothing is impossible.