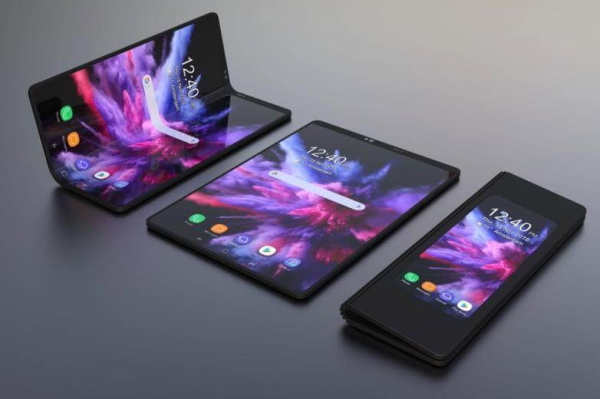 Foldable Smartphones: Now a reality in 2019
The smartphone industry right now amazes me. Just when I thought that notch'd and full screen displays were being standardized, I was proven wrong. Out of nowhere come the first mainstream foldable smartphones from reputed manufacturers like Samsung, Huawei and TCL.
No! It's not like I've been living under a rock, not knowing about plastic foldable displays and the possible prototypes of folding smartphones. What I did not expect was actual working folding smartphones. Also, let's not talk about LG's terrible attempt at making foldable smartphones; they added a secondary display as an accessory and called it "foldable" * facepalm *.
Anyway, here are two foldable smartphones that really got me interested and let's add images so that you don't get bored of reading this blog.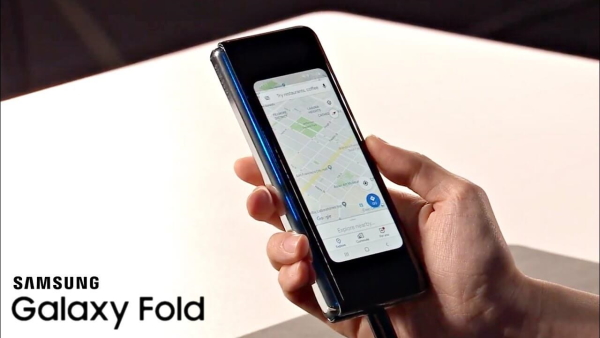 Let's start with the Samsung Galaxy Fold. Now Samsung has been working on these devices for quite a while now and there have been a few leaked images of the prototypes here and there. The prototype device was finally unveiled at the Samsung Unpacked event, in February.
The Samsung Galaxy Fold comes with a 7.3 inch Infinity Flex display on the inside and a 4.6 inch display on the outside of the phone, packed with the latest Qualcomm SnapDragon hardware with 12GB of RAM and a whopping 512GB of storage. Now, no one really got to feel or touch the smartphone in person and these views are purely based on the pictures and videos that Samsung has presented.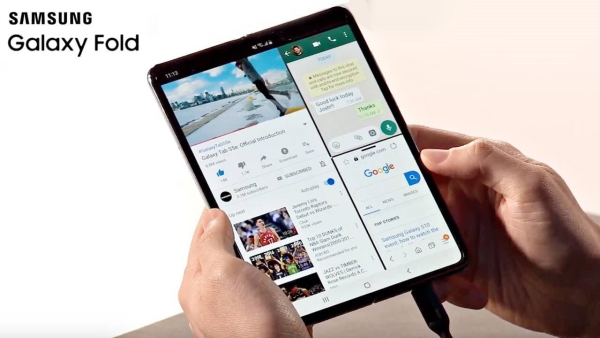 To me, the Galaxy Fold feels like a menu card of a small cafe which you got to open up to view all the specials. I mean, it has a 4.6 inch display on the outside, just so that you check and reply to your calls and messages and whatever. You then open (read as unfold) the phone to browse the web, watch videos and play games on large 7.3 inch display.
This inner folding screen is supposed to give you an immersive experience, that's what Samsung is aiming at, I'm guessing. I find the device too bulky and the fold hindge leaves a visible gap that feels like an afterthought by Samsung's design team.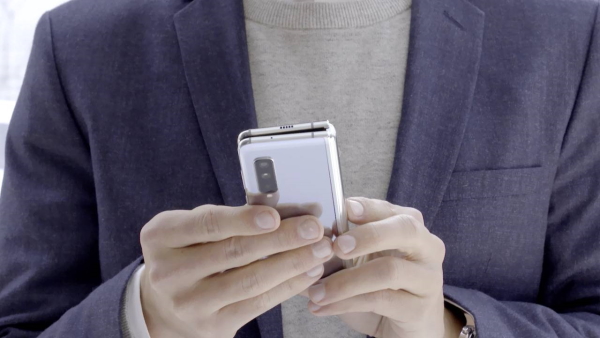 Leave the Galaxy Fold aside and lets check out the other foldable smartphone that actually has a rather appealing design and is what you'd imagine a foldable smartphone would be: The Huawei Mate X.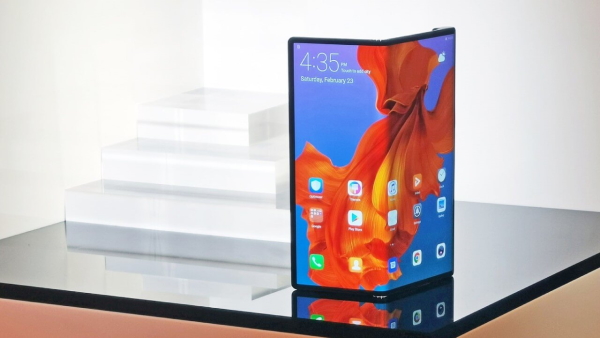 The Mate X comes with 8 inch AMOLED foldable display, HiSilicon Kirin 980 processor with 8GB RAM and 512GB storage. The camera on-board comes with Leica optics, I won't go into details about that because the main focus here is the foldable display. This display unfolds on the outer radius of the hinge and make it look like a phone right out of a sci-fi movie. When fully unfolded, one side of the phone which houses the camera forms a sort of thick edge, which helps you to get a good grip and hold the device firmly.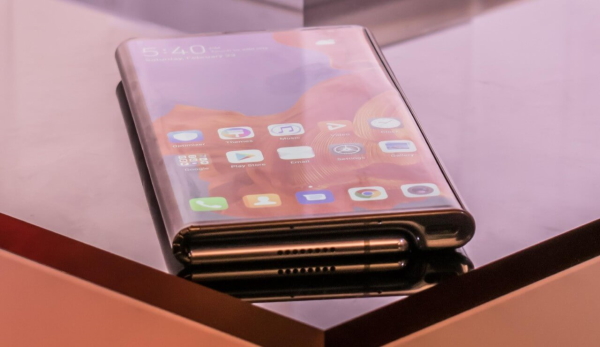 I really like this approach but it does come with a few pitfalls. Since the display folds on the "outside", basically one side of your screen will be prone to scratches when you place it on a flat surface like a desk. Secondly, the display does not really unfold to form a fully flat tablet, the wrinkles are visible. The durability of the display will be crucial.
All in all this is a step in the right directly because we can definitely expect our good old flip-phones to return with a new refreshed look. Motorola seems to be working on a new-age Moto Razr with a foldable screen, that should be quite interesting. ZTE's Nubia brand is working on smart watch with a foldable screen that wraps around your wrist. As with all first gen products, the quirks do get ironed out after a couple of upgrades and release cycles.