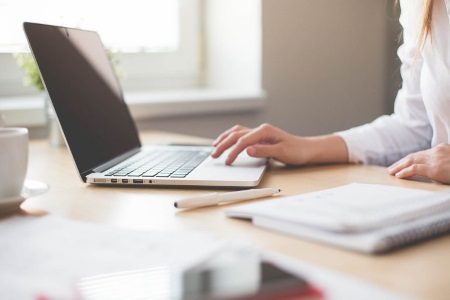 Digital India
The Government of India has launched the Digital India programme with a vision to transform India into a digitally empowered society and having knowledge economy to transform the entire ecosystem of public services through the use of information technology. It was launched on Wednesday, July 1, 2015, at the Indira Gandhi Indoor Stadium by Prime Minister, Narendra Modi.
Digital India aims to ensure that Government services are made available to citizens electronically by improving online infrastructure and by increasing Internet connectivity. The initiative includes plans to connect rural areas with high-speed internet networks.
It comprises of various initiatives, each targeted to prepare India for bringing good governance to citizens through synchronised and coordinated engagement of the entire government.
 Digital India has the following three core components:
Creation of Digital Infrastructure.
Delivering services digitally.
Digital literacy.
There are nine pillars of Digital India Programme:
Broadband Highways.
Universal Access to Mobile Connectivity.
Public Internet Access Programme.
e-Governance – Reforming Government through Technology.
eKranti – Electronic delivery of services.
Information for All.
Electronics Manufacturing.
IT for Jobs.
Early Harvest Programmes.
Some of the facilities which will be provided through this initiative are:
Digital Locker (will provide secure access to Government issued documents.), e-education, e-health, e-sign and national scholarship portal.
Swachh Bharat Mission (SBM) Mobile app would be used by people and Government organisations for achieving the goals of Swachh Bharat Mission.
eSign-  framework would allow citizens to digitally sign a document online using Aadhaar authentication.
Online Registration System (ORS) – This application will provide important services such as online registration, payment of fees and appointment, online diagnostic reports, and enquiry of availability of blood online, etc.,
Common Biometric Attendance System (BAS) – To keep a record of the attendance of Government employees on a real-time basis in the central government offices located in Delhi.
The estimated impact of Digital India by 2019 would be ranging from broadband connectivity in all Panchayats, Wi-Fi in schools and universities and Public Wi-Fi hotspots.
The programme will generate a huge number of IT, Telecom and Electronics jobs, both directly and indirectly. The objective of the Digital India Group is to come out with innovative ideas and practical solutions in the usage of IT in the delivery of services related to various domains such as health, education, agriculture, banking, etc.
Supporters of Digital India:
Facebook's CEO, Mark Zuckerberg, changed his DP in support of Digital India and started a chain on Facebook and promised to work on Wi-Fi Hotspots in rural India.
Google has committed to provide broadband connectivity to 500 railway stations in India.
Microsoft agreed to provide broadband connectivity to five hundred thousand villages in India and make India its cloud hub through Indian Data Centres
– Deepika Naik