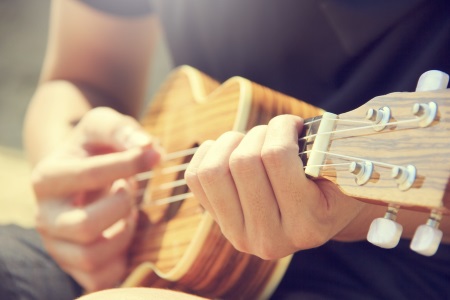 Cultivate Hobbies
"What's your hobby?". That's the common question that all of us come across very often. Some of us answer it geninely while some of us just give some common answers. Most of us think that a hobby is a waste of time and it's useless. But that's not the true.
So what's a hobby? A hobby is something that we do for ourselves. Most of us live a very hectic life. You may be a student, an employee working at a firm or you may be doing some other work. It doesn't matter at the end of the day, you should take out some time for yourself, to do something that you like or enjoy doing. So that's what exactly is a hobby.
Hobbies come in all shapes and sizes. People collect stamps, read books, listen to music, play musical instruments, play outdoor games, paint, spend time in the garden, cook different dishes, and the list continues. It doesn't matter how much time we spend for our hobby, an hour a day or a day in a week or some days in each month; what matters is that we spend some time for ourselves.
If you google the advantages of having a hobby, you will get a huge list of advantages but I am listing here some of the common advantages of cultivating a hobby:
It acts as a stress reliever and allows you to connect with yourself.
It allows you to learn something new.
Hobbies make you happier and more content as a person.
They allow you to refocus on your work with more energy
If you engage yourself in outdoor hobbies, then they provide the much needed exercise to your body
You can take up anything you like as a hobby.
Reading is the most common hobby that one can take up. Reading provides a mental exercise to your brain. Don't read because someone has obliged you to do so. Read for yourself. Read something you like. Reading will help you to improve your vocabulary and will teach you to be more focussed.
Listen to music. All of us like music and I feel listening to music is the best way to de-stress yourself. You can even do some other work while listening to music. You don't have to spend any extra time for this. It allows you to focus completely on whatever you are doing and also provides a sense of enjoyment.
If you like outdoor activities, then you can try to learn a new sport. It will give you a sense of enjoyment as well as provide some physical exercise to your body. Or else spend some time in the morning and go for a walk. That's the best time you can spend with yourself and introspect.
Learn a new foreign language. Learning a new language can be fun. You can take it up as a hobby and start learning a new language. There are lot of apps available that allow you to learn a new language free of cost. Just download one and start learning. You will learn a new language and you can showcase your skills in front of your friends.
If you still feel that doing some of these things wastes your time, then you can take up something that you feel might be useful for you, something that will help you learn new things but yet will not add to your stress. You must have always thought of learning something but might not have managed to do so. So on weekends, instead of wasting your time doing nothing, you can spend this time in learning whatever you ever wanted to. And since you are learning it because you like it I am sure it will never add to your stress.
There are lot of activities that you can take up as your hobby. You just have to decide upon one and I am sure you will never regret it. Deciding on what you want to take up as your hobby is difficult but once that is done you will be able to spend time for yourself, spend some time that will make you happy. All of us want a healthy and a happy life and a hobby will help you in achieving that.