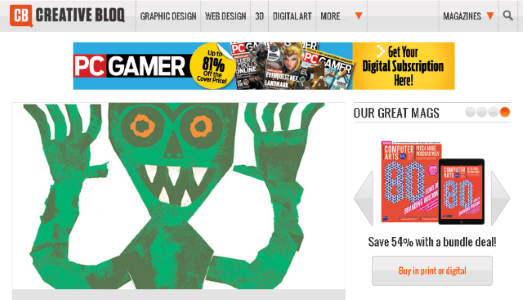 Blogs Every Web Designer Must Read
Web designing is a very competitive field and if you aren't in the habit of regularly updating yourself, you will gradually lose track of whats happening in the world of web designing. Reading blogs is not only about being inspired, it's being in the know-what's-happening in the design field all over the world. Something new always comes up in our field, and I would like to share a few of the blogs that inspire me and I feel it is a must-read for all the web designers out there.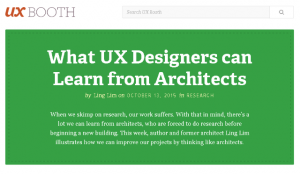 The UX Booth is a publication by and for the user experience community. Their readership consists mostly of beginning-to-intermediate user experience and interaction designers. From best practices to top tools to use to tutorials on various topics, this blog has it all.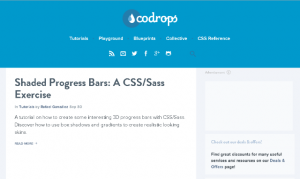 CodDrops is a web design and development blog that publishes articles and tutorials about the latest web trends, techniques and new possibilities.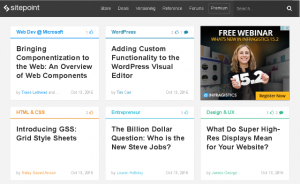 SitePoint offers more for professional seeking inputs or help over specific topics. You will find everything here.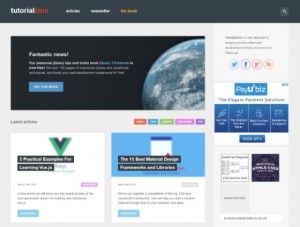 A library of cool css styles can be found here. Tutorialzine is a site dedicated to bringing you the most amazing web development tutorials and resources. You sure need to check this one.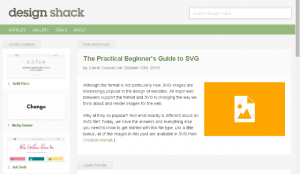 Design Shack offers creative catalogs of inspirational design tutorials to browse through. Learn beyond design.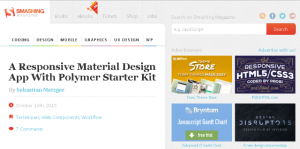 Smashing Magazine's primary goal is to deliver quality content for the Web development and design community, with professional case studies and tutorials on various design topics.
Another creative magazines aims to help the creative bug in present in every graphic designer. They use a lot of infographics and are generally more entertaining.
I am quite sure there are many more interesting blogs a web designer must read, if you are a web designer and have come across any more blogs, go ahead – add the blog site to the existing list.