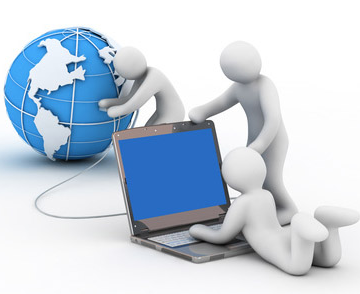 Being a Network Administrator is Diving Deep Under the Hood!
With the techno-gizmo age upon us, a lot of modern networking technology has blown our minds away with unimaginable possibilities and a user interface that gets catchy with time. However, beneath the attractive appearance, lies an intricate web of inner workings like code, programming and so on.
Being a network administrator is diving deep under the hood – going beyond the external, and pinpointing exactly how a technology works and how its errors can be tackled. The learning curve at a new job will be steep at first, but in the end, the most prized aspects of a network administrator will be his/her ability to head for analytical problem solving.
Today's commerce can either grow or catapult with networks – hence it has become a staple for any businesses. Once you have established your worth in salt as a dependable administrator, you will be able to market yourself as an indispensable asset in the organization you work for. The need for network administrators is ever on the rise.
Doesn't matter what kind of business one is running, if technology is a part of it…. networking engineers are required to facilitate the smooth running of the business. And with the developing nations giving emphasis on building their technological infrastructure, the need for network administration is a huge bet.
With experience in network administration, you get to know the ins and outs of how networks functions and you become well equipped for jobs like freelance field technician, systems analyst or a network engineer.
Once you head start a career in network administration, you gain fresh perspectives as each day offers new possibilities for out-of-the-box thinking. As you earn the right to be trusted with more responsibility, your technical skills will continue to grow, increasing your confidence – and your value as an intellectual worker.
Network administration may not be the most glamorous job on the planet – but it offers you a chance to prove to the world how smart you really are, in a way it brings practical benefits to yourself and your co-workers.