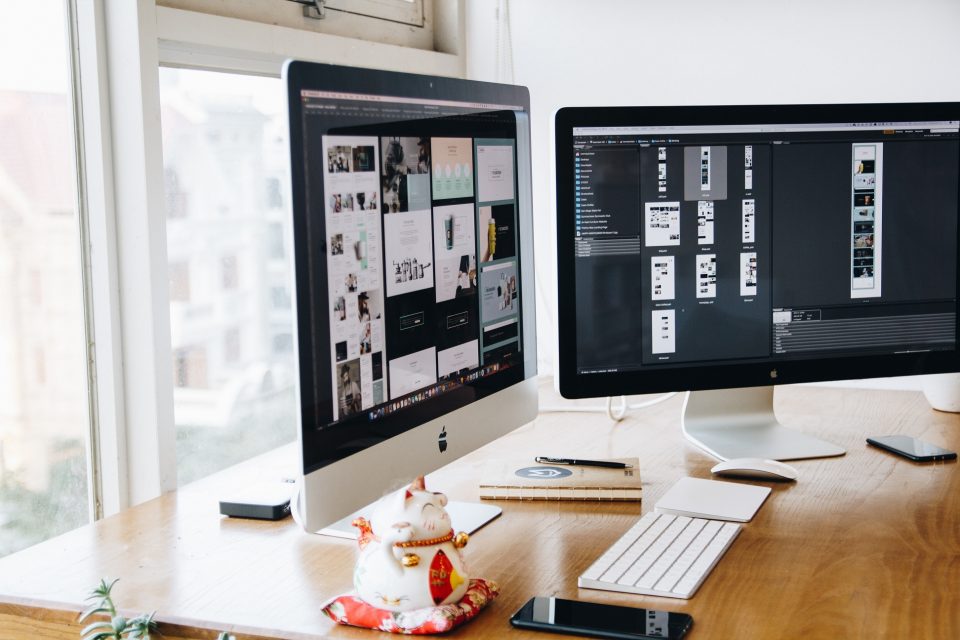 Adobe Experience Design CC
Earlier, Adobe Creative Cloud didn't have a tool or an application for designers on which they could create quick prototypes and get team feedback or send it to the client before creating the final UI design. Since designers were finding it difficult to design prototype layouts, Adobe has come up with a brand new product called Adobe Experience Design CC (Adobe XD). Adobe announced that they were developing a new interface design and prototyping tool named "Project Comet". The first beta was for macOS as "Adobe Experience Design CC" to anyone who has an Adobe account. The next beta of Adobe XD was for Windows 10 on December 13, 2016. On October 18, 2017, the final product was launched.
Adobe XD is a relatively new product in Adobe Design Suite and is used to design prototypes for different platforms like web, mobile, tablet and others. It is a cross-platform application and can be used in windows as well as macOS. Adobe Experience Design also supports Photoshop and Illustrator files. Suppose, if you want to design some layouts in Photoshop or Illustrator and then want to open it in Adobe XD and create a prototype and share it, then yes, you can do it.
Getting started
Download the application from the adobe website and install it.
Once the application is opened, the welcome screen appears and you can choose the project type. It gives different sizes of the screens like mobile, tablet, web including a custom size.
After selecting the layout, you can start designing or create multiple layouts if needed depending upon the requirements.
Create linkage between layouts.
Preview the prototype by clicking the preview button to the top right of the application. It also has a Record icon which allows you to record the flow between pages and save it in Quicktime (MOV) format.
Finally, you can share the prototype with your team or with your client as a demo product.
Some of the best features in Adobe Experience Design:-
Repeat Grid

This is a feature which turns any group of elements into a grid. Using this you can easily allocate text and images so that each grid gets unique content. For e.g. You can use this to design products/items grids for an eCommerce website.
Asset Panel

This feature can be used to manage all the assets in your project. The Assets panel includes assets such as colors, gradients, and character styles which you can in your project.
Mobile Preview

This feature allows you to preview your designs in real time on a mobile device by connecting a phone to your computer using USB.
Conclusion
Although Adobe XD is still relatively new, the reception has been terrific.  Adobe XD is a wonderful application rolled into a single tool. In fact, Adobe XD is very minimal and easy to use once you know how.
While using Sketch you'll need to install certain extensions and/or subscribe to a few third-party services in order to add any prototyping functionality, whereas Adobe XD offers these tools natively.
While Sketch is an amazing option for designing user interfaces, Adobe XD is the clear winner for those switching from other Adobe apps such as Photoshop or Fireworks.