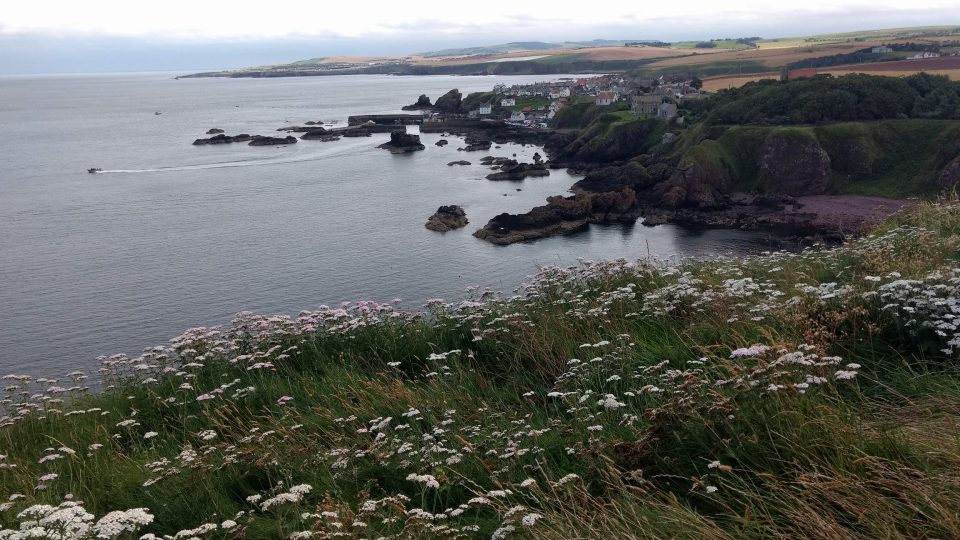 A trip to remember…
This summer, my family and I decided to visit Scotland, a country that is part of the United Kingdom. Scotland's landscapes consist of unique heritage and architecture, from crofts, castles, etc.. There are many castles and historic monuments to visit. My trip started at Edinburgh, Scotland's compact, hilly capital where the Edinburgh Festival Fringe, the world's largest arts festival, was going on. There were chilly winds blowing with a slight drizzle but none of this could dampen the artists' spirits.
The streets were filled with artists from all over the world showcasing their talents. There were musicians, Acapella groups, magicians, plays, comedy acts, solos, the list can go on and on. Some of them showed a small preview of their main show which would be held later on in one of the auditoriums.
As it was difficult to get accommodation in the city, we decided to take the train to Galashiels, which is a major commercial centre for the Borders region. We then took the bus to St Abbs, a small fishing village on the southeastern coast of Scotland, for a trek. The trek to the lighthouse was the most exhilarating experience with a breathtaking view. Away from the hustle and bustle of the city life with gusts of winds blowing and seabirds chirping, it's the best way to relax.
We came back to Edinburgh for the final day of the Fringe Festival to see the fireworks concerts. There was a display of fireworks from the Edinburgh Castle walls on the hill in tune with an orchestra on the grounds below. It was the most magical night filled with music and colours. Each tune had a different type of firework set up for it which didn't fail to amaze the thousands of people gathered on the streets.
For me, the true beauty of Scotland lies in its people. The people were very sweet, kind and helpful. Without being asked for help, they would go out of their way to give directions or just strike up a conversation. The warmth that these people emitted is totally different from the people of England. I completely fell in love with the gorgeous architecture and the people there, and wish I had more time to explore the beautiful country.