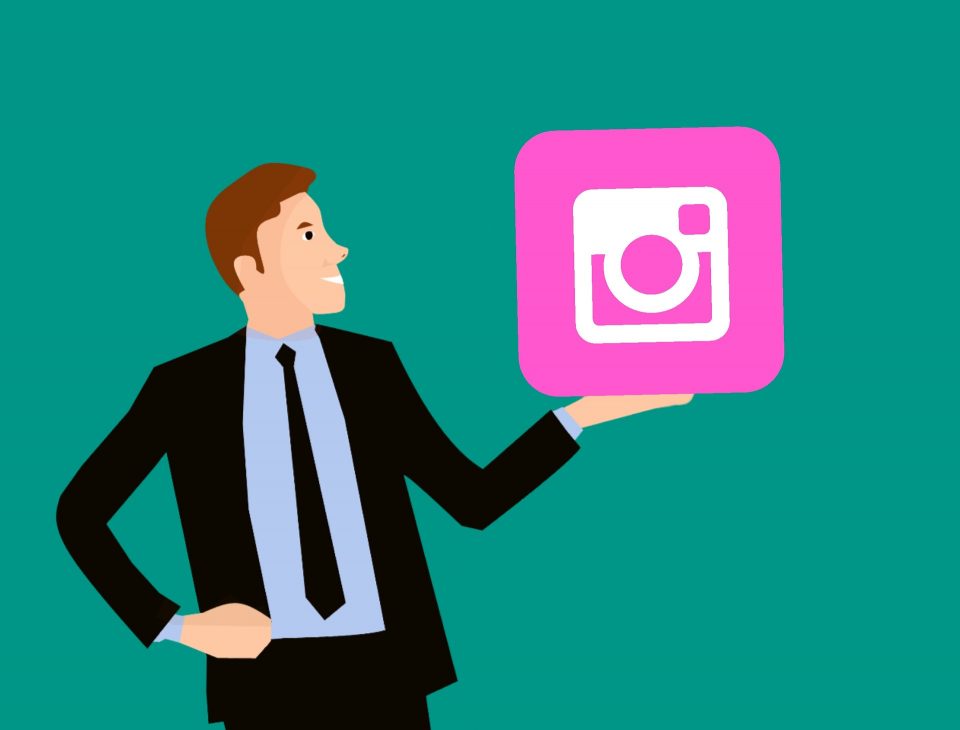 9 Instagram Marketing Tips for Businesses
Which is the first platform that comes to your mind when you think of photo sharing? Most of us will say Instagram. No question, this platform has become the ultimate place to share all your photos. It has grown significantly over the years and has more than 800 million users. Many brands have also started Instagram marketing and have become big influencers. With the right techniques, you could be among them.
The power of social media marketing lies in the quality of your content. You need to give your followers content that is factual, interesting and engaging. This will keep them invested in your brand as well as attract many more followers. As simple as it may sound, this task is not that easy. But if you follow these 9 marketing tips, you can make the most out of this great platform.
1. Create a Business Profile:
Firstly, for Instagram marketing, you need to get a business account, before you go ahead with brand marketing. There are many perks to having a business profile. For instance, your followers have an option to contact you directly from your page by clicking on your contact button.
With a business profile, you can skip the use of Facebook's Advertising tools and directly create and post ads on Instagram.
You also have access to stats related to post impressions and reach through their analytics tools – Insights. This tool helps you evaluate your marketing strategies and get to know your audience better.
2. Make Optimum use of Free Instagram Tools:
An Instagram business profile is quite similar to that of Facebook's. Apart from having access to statistics on impressions, engagement, etc. you can get information related to the demographics of your followers. This covers data related to their gender, age, location and most active hours & it doesn't end here. You can get weekly insights for your posts that tell you the number of impressions earned and which were your top posts for that period of time. These free tools are excellent for understanding user engagement. The more knowledge you have on how your followers interact with your posts, the better you can tweak your content to enhance engagement.
3. Post Interesting Product Teasers:
Instagram is a great platform to promote your products. And posting product teasers is one of the ways to do it. They help grab people's attention and make the first good impressions. But remember you should not be too pushy or else you might end up annoying your followers and lose them eventually. The trick is to speak about the product without forcing them to buy it. Create posts using eye-catching images and content that sparks interest. By going easy on your product teasers, there's a good chance that someone interested may actually buy your product or if not, at least like, comment or share it with others.
4. Instagram Marketing Using Sponsored Ads:
Earlier, only your followers could view your photos and updates. But now, with the help of sponsored ads, you can reach a wider audience by showcasing ads to anyone who is a part of your target audience. You can set a budget and run a single ad or multiple ads using the carousel feature. Appealing and engaging content is key to the success of sponsored ads. You can use your top posts for creating them. You can showcase several ads to different audiences at the same time to gain more engagement. There are various forms of ads you can run. This includes photo, video, carousel ads, stories, etc.
5. Instagram Stories:
Instagram stories are different from your regular posts, in the sense, your pictures or videos appear in a slideshow format and are live for only 24 hours. However, they can be saved on your device for later use. Posting stories has many benefits when it comes to boosting engagement. Firstly, it is easily viewable by users as it is displayed at the top of follower timelines. You can post a sneak peek of your new product or behind the scenes stories, etc and these need not be high-quality visuals. Viewers appreciate raw and genuine shots. You also have various forms of stories to make your post interesting such as, photos, videos (short, rewind and live) or boomerangs (animated gifs that play on a loop). If you're collaborating with another brand, you could also tag their account in your story.
6. Partner with Influencers:
Nowadays, many users' purchase decisions are based on views of influential people they follow. Therefore, if you wish to reach out to potential customers much faster, partnering with influencers who have a huge following can be of great help. Before you dive in, it is important to select the right industry influencer who has an audience that is relevant to your business. This strategy can help build lasting brand awareness in the long run.
7. Post User Generated Photos:
Your followers love to see something different and authentic. User-generated photos can help to create that difference which will keep your audience interested and engaged. When it comes to posting it is important to keep a few things in mind. Select photos that complement your brand image, photos appropriate for your audience and most importantly are in line with your brand's belief and message.
8. Create a Branded Hashtag:
One of the key parts of Instagram Marketing is Hashtags. Hashtags help to build quick engagement. By creating a branded hashtag, customers make use of this when they post content related to your brand. A hashtag makes it easier for users to search through posts related to your brand. It also helps you search through photos when you want to repost on your page. When users use your tag in their posts it results in brand exposure to their followers giving you a wider reach. To create a branded hashtag that is unique, you can use your brand slogan or anything in line with your brand's tone.
9. Post Timely (Do Not Over Post):
Overposting is unhealthy for brand marketing. It could actually tick your users off. If they constantly see your posts appear in their newsfeed, there's a high possibility that they'll unfollow you. The right thing to do is, post on a regular basis so that you maintain a consistent presence in their newsfeed. Posting during peak hours or days, when you can reach maximum users, is one of the best practices. With Insights you can plan on timings and days that are most suitable for posting to your audience. For your convenience, you can also schedule posts using tools like HootSuite or Sprout Social.
Apart from putting into practice all the above tips, it is important to analyze the overall performance of your Instagram marketing campaign. This can be done by tracking your important metrics – Follower Growth Rate, Engagement Rate, and URL click-through rate.
With these Instagram marketing tips go ahead & make the most of what Instagram has to offer and see your business grow to a whole new level.
Interested in an Instragam marketing service? Drop us an email and get a free quote.