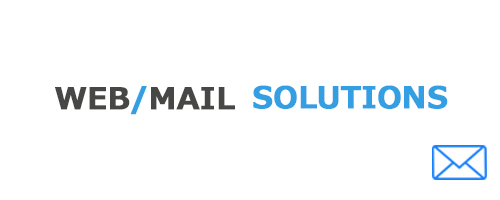 Armed with the latest web technology and testing skills for web-enabled IT services and solutions, our software engineers are adept with handling from the small SOHO Sites, to large corporate web applications. From design to development implementing, supporting, hosting and marketing your website, we customize it to your requirements.
We manage your entire corporate and online setup, leaving you free to concentrate on your business – and you do not have to worry about any downtime of your corporate resources.
With years of in-house custom development expertise, matched with strong business acumen, our custom web solutions deliver real, measurable value. Through our technical expertise and consultancy to a global customer base, we have gained a reputation for high quality, cost effective, well-maintained and supported state-of-the-art custom web solutions.
We also offer cost-effective and reliable mail services to our clients. This allows our clients to reclaim their wasted Internet bandwidth and productivity lost to issues like spam mail, data management, harmful viruses in mails etc.
OUR PROCESS


Discuss with our client the needs and requirements of the business


Ascertain administrative burden areas that needs to be relieved off our client's shoulders


Customise web/mail solutions according to our clients specifications in all levels of the flow of process


Assist in the smooth running of our client's business by letting them focus on their core business needs



Offer reliable support to secure internet bandwidth and productivity and guarding it from malware and viruses

We handle web/mail solutions which ensures:
| | | | | |
| --- | --- | --- | --- | --- |
| | | | | |
| | | | | |
| Security | Reliability | Round-the-clock Support | Customisation to your Needs | Cost-effectiveness |
If you are interested in our web/mail solutions, drop us a message: