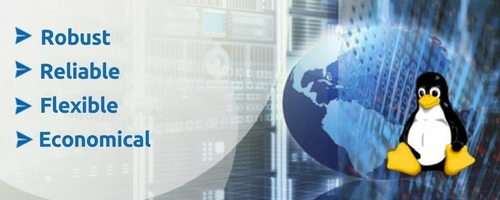 With the ability to handle heavy load of e-mails, browsing, databases, applications, etc., Linux is a powerful, stable and cost-saving operating system. Linux has proven itself in the enterprise by running complex and business-critical workloads in heterogeneous environments right alongside Operating Systems like Windows.
An increasing number of companies have chosen to have their servers run Linux. And we have helped them do this and worked with them round-the-clock to keep it all running.
Our team provides Linux services for businesses, which help your business remain ahead of your competitors and very cost-effectively too.
OUR PROCESS


Provide you with a comprehensive plan to secure your Linux services based on your customised specifications


Assess the security of your server


Manage your Linux servers in spick and span condition at low cost value


Round the clock monitoring, security, updates and troubleshooting

Our Linux solutions ensures:
| | | | | |
| --- | --- | --- | --- | --- |
| | | | | |
| | | | | |
| Regular Upgrade of Server | High Performance | Reliability | Stability | Cost-effectiveness |
If you are interested in our linux solutions, drop us a message: