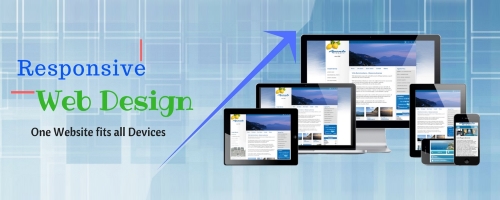 Rendering a website on mobile browsers and manually navigating the length and breadth of the page is a thing of the past. In today's fast-paced times, it is just not a feasible option to have a website which is not responsive. The responsive web design sees to it that the website renders optimised user experience irrespective of the screen size or handset type or resolution.
The number of mobile users is going to touch the billion mark very soon. Hence, it is very essential that your website is optimized for viewing across various devices of different sizes like desktop, notebook, smart phone, tablet, iPad etc.
No matter what device the user accesses your website, our solutions ensure that the viewing experience is optimal through careful placement of imagery, typography, user-friendly design and smooth navigation. We strive towards fluid designs that will unify the aforementioned facets of the user experience. This will guarantee you the traffic and longer bounce rate that you desire for your website.
Drop us a message for premium responsive web development services that adapts to any environment while retaining its top-notch creativity.
OUR PROCESS


Discuss our client's requirements and establish protocols, milestones and deadlines


Assess and audit our client's existing website for issues


Create wireframes, integrate it with functionalities and then layer the visual design


Rigorously test it for any bugs and cross-platform compatibility



Launch the website and hand over user documentation to the client

We develop responsive websites which are:
| | | | | |
| --- | --- | --- | --- | --- |
| | | | | |
| | | | | |
| Optimised | User-Friendly | Responsive/ Portable | Up-to-date | Cost-effective |
If you are interested in our responsive website development services, drop us a message: