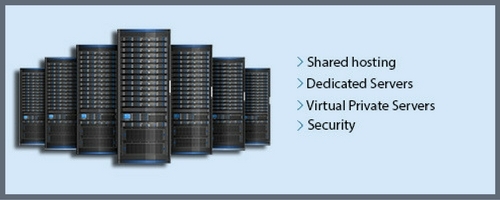 Web Hosting is of cardinal importance if you want to give wings to your company and broaden its reach. Through our "web hosting support services", you can make your website accessible to visitors/customers across the globe. Whether it's a personal or a small business or a corporate website, our web hosting support packages are designed to suit all our clients needs.
We are skilled in hosting on all types of servers; be it Shared hosting (Windows or Linux), Virtual Private Server (VPS) and Dedicated Servers (Windows or Linux). Regardless of the type of server, we deliver high uptime, stability and seamless running with round-the-clock support.
We provide pragmatic solutions by adhering to the highest standards of security that prevents any invasion of hackers or data theft. And we offer them at cost-effective prices too.
Want to get a space of the World Wide Web and give wings to your website? Drop us a message for our state-of-art web hosting services!
OUR PROCESS


We assess our client's server management requirements


Our team of support and network engineers are assigned to our client



We design a solution that maximises the service quality



Support hosting our client's website and maintaining its security



Post-implementation maintenance

Our web hosting support services assure you:
| | | | | |
| --- | --- | --- | --- | --- |
| | | | | |
| | | | | |
| High uptime | Stability | Seamlessness | Customised solutions | Round the clock support |
If you are interested in our web hosting support services, drop us a message: